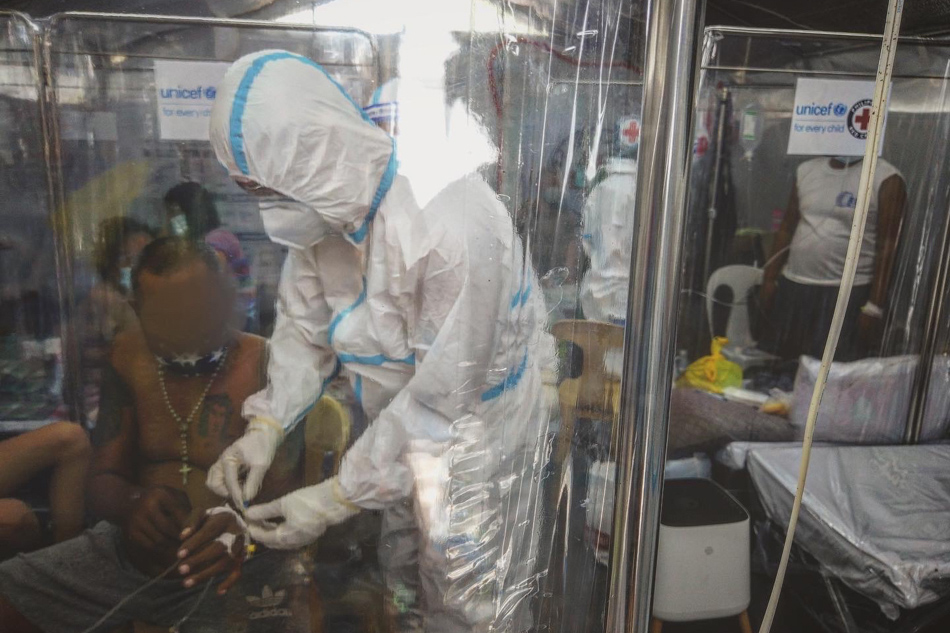 After hours of frantic search for any hospital that would accept COVID-19 patients, the Barrera family found themselves mourning their patriarch outside a hospital emergency room in Paranaque City. 
"My brother was wailing and crying outside with my mother in shock and unresponsive next to him. My dad died in the cold," said Angelo Barrera, a 22-year old game developer in a tweet that has since gone viral on social media.
In a series of tweets, Barrera narrated how the 61-year old pastor struggled to get proper medical care, as hospitals in the National Capital Region, the epicenter of the coronavirus disease, reported full capacity. 
my dad died last night from COVID-19. I need you to understand that this is the government's fault.#palpak #palpakduterte

he tested positive on March 16. we isolated him at home and got a doctor to monitor his vitals through text and prescribe medicine.

Ads

— ange (@ange_741_) March 28, 2021
at 3am, he stopped breathing. we sustained him through oxygen & CPR and got him into the ER of South Superhighway Medical.

he needed an ICU and that hospital didn't have one, the closest that did was Asian Hospital.

— ange (@ange_741_) March 28, 2021