October 20, 2019
309 Views
Joseph Prince, a Singapore-based megachurch pastor who has been called a missionary to America and is credited with starting a "Gospel of Grace Revolution," is touring the United States with a "simple" message for the nation. He's sharing about the power of the Holy Communion, something he talks about in his latest book.
The senior pastor of New Creation Church talked to Fox News after the first stop on his U.S. tour of worship nights in New York City before his event in Washington, D.C., where he was invited to the White House to meet with Vice President Mike Pence and pray over him.
"I feel what America needs is to return back to the gospel of grace," Prince said after his sold-out event at Madison Square Garden. "I hear a lot of preaching…that emphasizes you, not what God has done," which he calls "the biggest heresy" today.
"The gospel is all about grace. Grace is not a teaching, it is a person of Jesus," Prince added. "It's actually the gospel."
He says a lot of pastors and teachers today point their fingers at what they're against, robbing believers of the good news. And for the New York Times best-selling author, whose new book is called "Eat Your Way to Life and Health: Unlock the power of the Holy Communion," it's something he learned himself, which he calls a "neglected but very powerful truth."
Before he became a megapastor who grew his church to more than 33,000 attendees, Prince was a young believer who didn't dare take communion because he was afraid he was unworthy. But now it's something he says he does daily after "the Lord opened my eyes to how he has made it so easy for any of us to receive the divine health that our Lord Jesus paid for us to enjoy."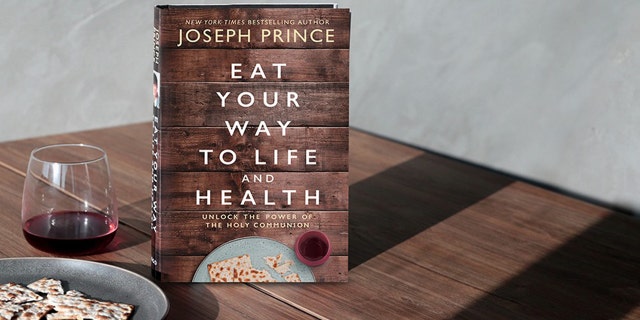 New York Times best-selling author, Joseph Prince, wrote a book about communion called, "Eat Your Way to Life and Health: Unlock the Power of the Holy Communion." (New Creation Church)
"I believe that the Lord gave me a mission to teach on the health-giving, life-imparting, healing power of the Communion," Prince said, explaining on why he wrote the book about a sacrament that some believers only partake of once a week or once a month, if at all. "I want them to know beyond a shadow of any doubt that God wants them healed, whole and well."
Prince calls Communion the "proverbial 'fountain of youth' mankind has been in search of for generations" and "is more powerful than any medicine, antibiotic, or medical procedure." He believes it can be the difference between life and death. He shares testimonies of people throughout the book who have been healed by the power of Holy Communion.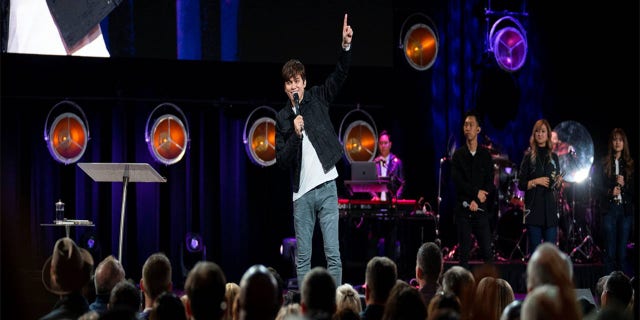 Joseph Prince, Singapore megachurch pastor and best-selling author, speaks during the first stop on his America tour. (Joseph Prince)
And Prince says he witnessed the power of Communion while writing his book. His six-year-old son, Justin, had two skull fractures and was bleeding and throwing up after he fell from a high place on the playground during recess. When the doctors said all they could give him was painkillers, Prince and his wife, Wendy, partook communion with their second-grader at the hospital.
"The amazing this was, we could literally see him getting better and better each time we partook," Prince said. "Every time we had Communion with Justin, his headaches got less painful, to the point when he told us he would rather just partake of the Communion that to take the painkillers that the doctors had given him!"
No matter how dire your medical report might be, God can still turn your situation around!— Joseph Prince
Instead of taking six weeks to recover, as the doctors predicted, Justin was given the all-clear to return to school in just three weeks. "All glory to Jesus!" Prince said.