July 29, 2019
419 Views
When an Influential Pastor Becomes an #Influencer
A new Instagram account tracking the luxury clothes favored by celebrity pastors begs the question: What (and for whom) are they actually selling?
In the last five years, Pentecostal Christianity has become one of the most popular religions in Hollywood. Thanks to devotees like Selena Gomez, Chris Pratt, the Kardashians, and most notably, Justin Bieber, celebrities and celebrity-obsessed millennials have been flocking to mega-churches like Hillsong in New York, and Zoe Church in Los Angeles. These youth-focused, Christian-rock-concert-style services have become so popular that their leaders have gained their own kind of celebrity status. Preachers like Carl Lentz (Hillsong), Chad Veach (Zoe Church), Judah Smith (Churchome in Seattle), and Rich Wilkerson Jr. (Vous Church in Miami) all have hundreds of thousands of followers on Instagram and regularly appear in paparazzi photos with Bieber and other Jesus-following celebs.
And these preachers look like celebrities. Since Hillsong launched in the U.S. in 2010, journalists have often noted the leaders' devotion to designer goods. Now, a new Instagram account is reigniting the debate about materialism in evangelical churches and putting many popular pastors on the defensive.
Last month, an anonymous 29-year-old who goes by the pseudonym Tyler Jones started the account @PreachersNSneakers. Jones, who lives in Texas and is himself a member of the evangelical church community, has used the account to catalogue the high-priced items celebrity pastors are wearing on the pulpit. Posts showing Wilkerson Jr. (580,000 Instagram followers) wearing $995 Fear of God sneakers, Veach (237,000 followers) wearing $1,045 Saint Laurent boots, and Smith (600,000 followers) wearing $980 Gucci pants quickly gained attention inside and outside the church community. Veach even commented on one of the posts early this month, which increased Jones' follower count and led to interviews with Fashionista, BuzzFeed, and The New York Times. As of this week, Jones has almost 150,000 followers.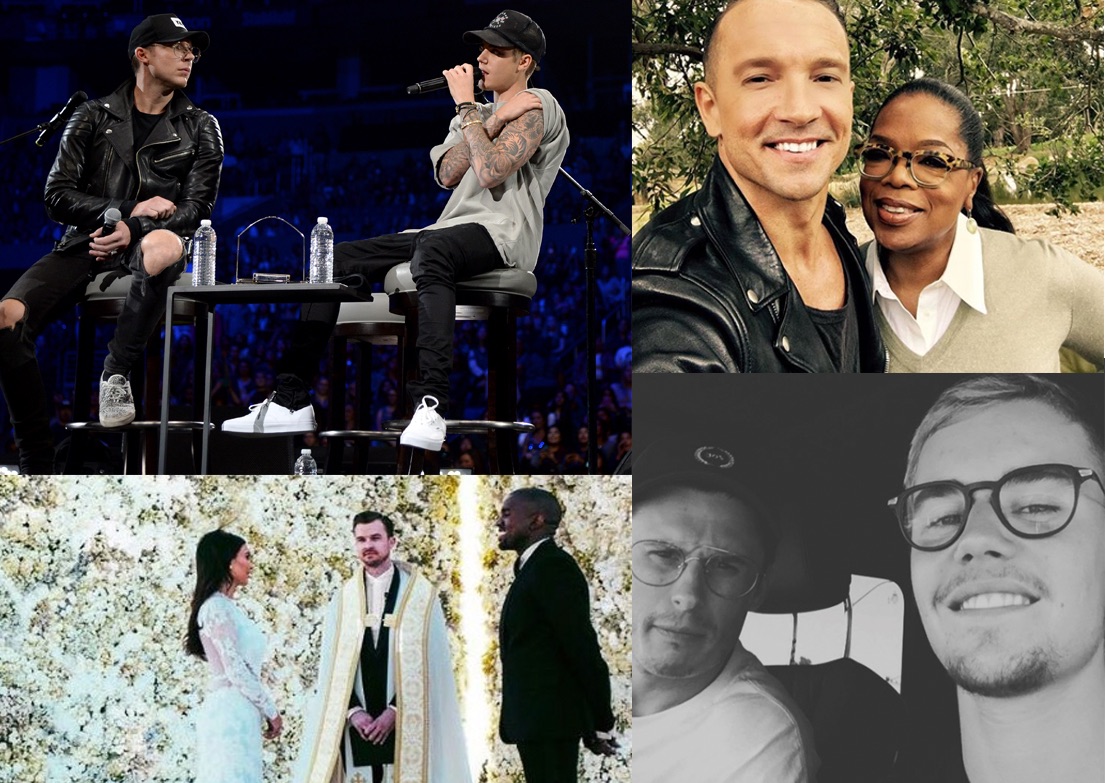 The preachers, many of whom are friends with one another, have not exactly welcomed the extra attention. Though their clothing choices have never been a secret, Jones is the first person to put photos of the pastors side-by-side with the dollar value of their items. The implication: Where are these guys getting the money to buy designer goods? Like most evangelical and Pentecostal churches, Hillsong, Zoe, and their ilk heavily encourage tithing (the practice of donating a percentage—or at least a significant chunk—of one's income to the church, nowadays easily done online or via app). Commenters have been quick to note that these tithes could be funding preachers' Yeezy habits. "This account is like the 21st century version of Martin Luther nailing his theses to the church door," one wrote.
Most of the preachers have publicly ignored the posts, and some have pushed back privately, via DM. In an interview with VICE, Jones said that one church even sent him a cease and desist. (He declined to say which one.) But like a true celebrity, Lentz responded to the controversy after he got caught at LAX by TMZ cameras. He told the gossip site that preachers are "grown people" and that "they have the right to spend their money in a way they're comfortable with." He was wearing a pair of the newly released Air Jordan XXXIII SE sneakers.
Veach, the 38-year-old pastor who favors Saint Laurent boots and Off-White Jordans, has so far been the only famous pastor to respond directly to the account. Early this month, he commented on a post that showed him wearing $795 Rhude trackpants and a $1,980 Gucci backpack. "Wanna know what's crazy? I legit did not pay for one thing i am wearing," he wrote. "Is that wild to you? that's wild to me… Thanks for the shout out tho. You're a blessing."
He then quickly deleted the comment and changed his Instagram handle from @chadcveach to @chadveach, ostensibly to make it look as though he had not weighed in. (He kept his followers.)
His response made plain what has lately become clear: the gap between celebrity pastor and regular old celebrity is quickly closing. These men have hundreds of thousands of Instagram followers; they are regularly photographed by paparazzi; they go to TMZ to respond to controversy. And if Veach is to be believed, they receive luxury goods from brands for free.
Are preachers just influencers now? Influencer in the Instagram #ad, aspirational-lifestyle-brand sense, that is. Of course, evangelical pastors have always influenced their flock to follow Jesus, and in recent years, have done so aggressively, through books, television, and livestreams (see: Joel Osteen). But now, it seems, they are modeling more than just a devotion to God. They are celebrities, marketing all the perks of a luxury lifestyle.
Since the birth of Christianity, there has been tension regarding displays of wealth in church. From Martin Luther's aforementioned break with Catholicism right on up to last year's controversy over televangelist Jesse Duplantis' plan to buy $54 million jet with followers' donations, Christian leaders have offered infinitely varied opinions on what kind of lifestyle is appropriate for a preacher. The posts on @PreachersNSneakers suggest that today's celebrity pastors fall on the more stylish side of the debate. In past interviews, these preachers have said that wearing cool (i.e. expensive) clothes has a higher purpose: It helps them connect with young followers.