October 8, 2019
364 Views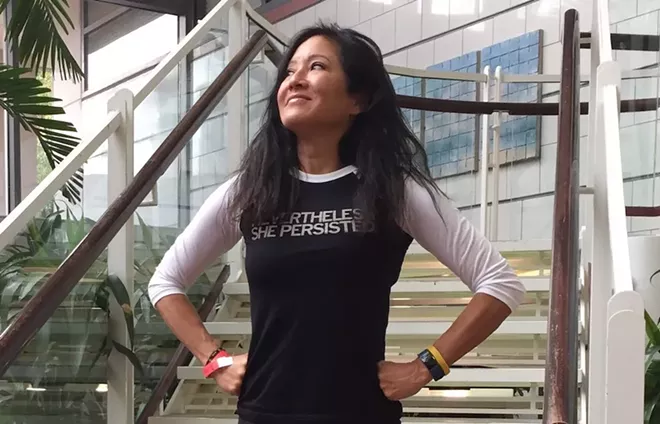 WESH 2 announced Tuesday morning the death of longtime Central Florida news anchor Wendy Chioji. Her brother shared news of her passing on Monday night, following an 18-year battle with breast cancer.

"My beautiful, strong, defiant, bad-ass sister, Wendy Chioji, lost her fight with cancer tonight. From climbing mountains, to participating in triathlons, to traveling the world, she lived every day to the fullest. She never let her disease stop her from doing the things that she wanted to do. She is my hero, and I miss her already," wrote Alan Chiogioji.
It is not difficult for anyone who knew Chioji, only 57 when she died, to describe her, as she was a particularly open and deeply kind woman who rose to success in the extremely competitive and sometimes hostile local media environment of the 1980s and '90s. Remembrances of her continue to appear on social media.

Chioji shared details of her first cancer diagnosis on April 30, 2001, on the air with viewers and through a series of WESH blog posts. In 2013, she shared on her personal blog that she had been diagnosed with a fast-growing cancer of the thymus gland.
Born in Oxnard, California, Chioji grew up in Silver Spring, Maryland, and attended college at Indiana University in Bloomington, Indiana. She moved to Orlando from Savannah, Georgia, in 1988, joining WESH as an evening reporter.