October 9, 2018
278 Views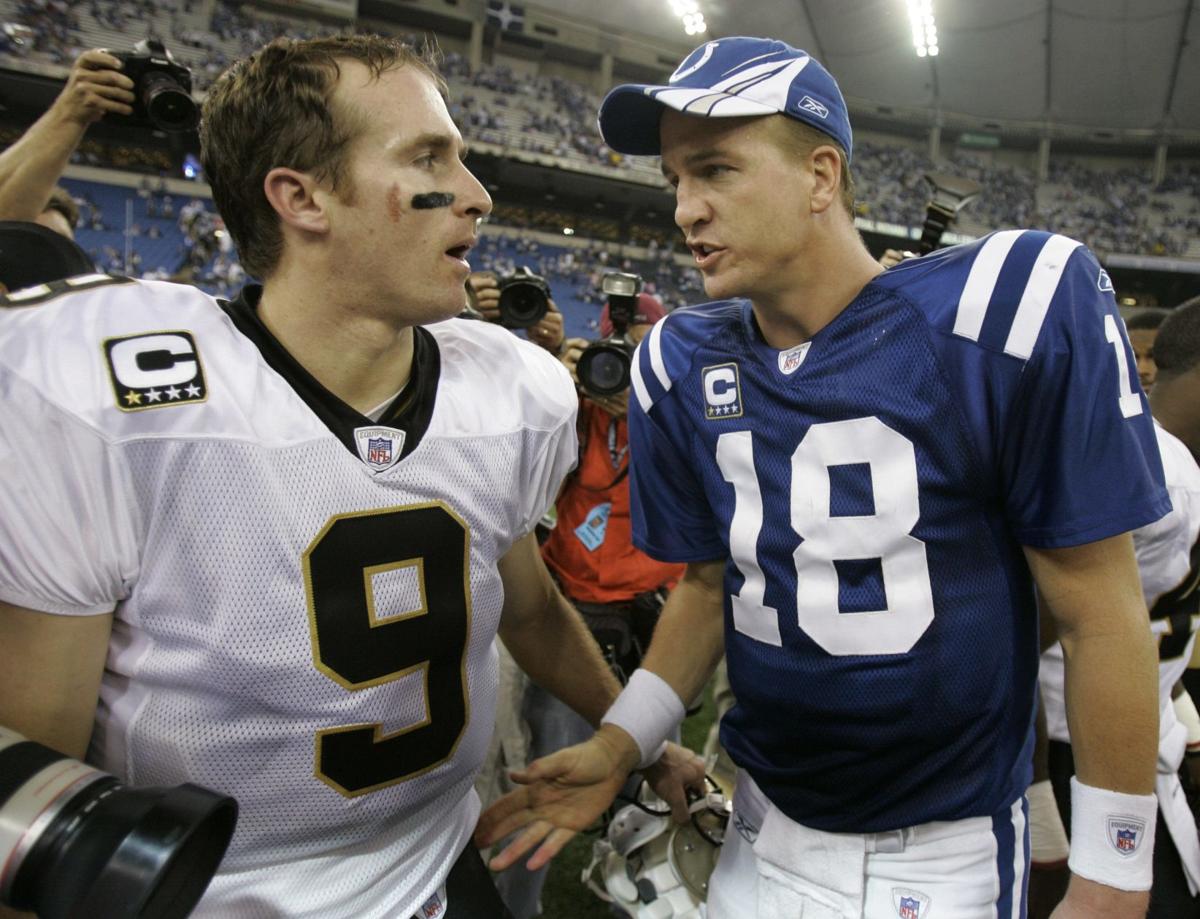 Peyton Manning couldn't make it back to his hometown to see Drew Brees break his NFL record for all-time yards passing.
And honestly, it might have been better that way.
Manning filmed a video instead, fused with his well-known sense of humor, and it played to a Superdome crowd that got a good laugh in the first stoppage of play after Brees hit Tre'Quan Smith for a 62-yard touchdown pass to break Manning's mark.
The camera opened on Manning cutting tomatoes, and a voice offscreen informs him that Brees just broke his record. Manning puts down his knife and looks up.
"Drew, for 1,000 days, I've held the record for all-time passing yards in the NFL, and I've got to tell you, it's been the greatest 1,000 days of my life," Manning said. "And thanks to you, that's over now, and you've ruined that for me, so thank you very much, I have nothing left to look forward to but slicing my tomatoes, making dinner for my family, putting together this wedge salad."
Congratulations, @drewbrees!

Peyton Manning's really happy you broke his record.

Well … kind of. 🤣 pic.twitter.com/aUxXIDFzI8

— Denver Broncos (@Broncos) October 9, 2018
Manning is also informed that Brees is on pace to break his NFL record of 539 touchdown passes.
"Also, let this serve as the congratulations for the touchdown record, because as you can see, I'm very busy, I don't have time to keep making all of these videos congratulating you," Manning said.
After the hilarity, Manning settled down with a serious congratulations, complete with a photo of both quarterbacks before they became legends.
"But in all seriousness, Drew, congratulations on this record, you've done it the right way," Manning said. "All your hard work and dedication have paid off. We've come a long way since this picture back in 2000, when you were in college and I was in my third year in the NFL. Way to go, proud of you, good luck the rest of the way."