March 12, 2019
719 Views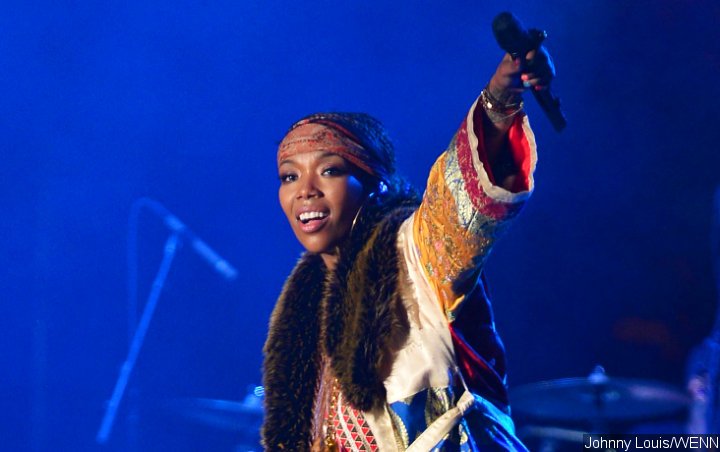 Brandy had an embarrassing experience hen she took the stage at the 2019 Jazz in the Gardens Music Fest in Miami, Florida on Sunday, March 10. As the songstress was performing a cover of Whitney Houston's "I'm Your Baby Tonight", she accidentally took a tumble and fell on the stage.
In a fan-captured video of the moment, Brandy apparently was too engrossed in her performance to the point where she didn't watch her step. She slipped on the stairs and knocked her heels off her feet. But the "Have You Ever" singer handled the situation like a pro. She quickly got back on her feet and put on her shoes again as the dancers behind her continued showcasing their moves.
Several social media users found the moment funny, with many quipping that "ghost" of Whitney was to blame for Brandy's fall. "Watch Whitney Houston push Brandy down the stairs for trying to sing her song at Jazz in the Gardens," one Instagram user said. "That was the ghost of Whitney to get her to stop murdering her song," one other noted as another simply wrote, "That's Whitney."
Whitney and Brandy starred together in TV movie adaption of "Cinderella" in 1997. The adaptation was so popular that it amassed more than 60 million viewers, becoming the No. 1 program of the week. When the "I Will Always Love You" hitmaker passed away in February 2012, the 33-year-old singer was among the people who were heartbroken over the news.
"My heart is destroyed. I lost my idol and dear friend. My prayers go out to Whitney's family and her millions of fans around the world," Brandy said in a statement. "Whitney — the greatest voice of all time — you are my angel and I will always and forever love you."
Source:  aceshowbiz.com
Photo Credit: I Love Old School Music