September 17, 2019
245 Views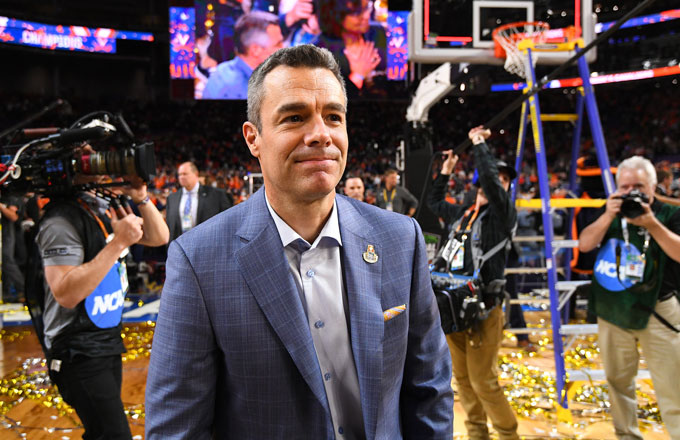 While bloated contracts for college coaches are an odd thing to celebrate and publicize in an era where there's an ever-increasing push to pay the actual players (not to mention that in some cases it's your tax money), a decision announced by the University of Virginia would qualify as news insofar that it just doesn't happen often.
According to the school, their head basketball coach Tony Bennett declined a raise while also agreeing to extend his contract by another year. This move comes after a season in which Bennett led the sideline of the team that won the national title. In lieu of payment, Bennett reportedly asked for money to go to his staff, the program, and other teams at the university.
"[My wife] Laurel and I are in a great spot, and in the past, I've had increases in my contract," Bennett said in a news release. "We just feel a great peace about where we're at, all that's taken place, and how we feel about this athletic department and this community and this school. I love being at UVA…
"I have more than enough, and if there are ways that this can help out the athletic department, the other programs and coaches, by not tying up so much [in men's basketball], that's my desire.
His contract is now set to run through the 2025-26 season because that's how lots of colleges do things. Last year he made $4.15 million, which seems like a lot to make anywhere.
A $500,000 pledge was also started by Bennett and his wife, with that money set to help assist current and former Cavaliers via a career-development program.
Bennett's move(s) were praised by university president Jim Ryan.
"Tony's decision—to turn down a well-deserved raise and instead invest in his players and UVA athletics more broadly—tells you everything you need to know about him as a leader and as a human being," Ryan said. "Tony is one of the most selfless people I've ever met, and this is just the latest example."
Bennett has been the coach at Virginia since the 2009-10 season.