September 5, 2018
385 Views
QB Tom Brady went on a "like" spree on Instagram, approving of the new Nike Colin Kaepernick campaign with the "Just Do It" motto. In the past, Brady had come out publicly in line with Donald Trump, but the two men obviously differ when it comes to backing Kaepernick and his right to take a knee during the national anthem in protest.
TMZ reported that Tom Brady liked the original post by Kaepernick, and then went on to "like" the ad when it was posted and supported by the Instagram accounts of LeBron James, Chris Paul, Kevin Durant and GQ Magazine. And Brady liking the Kaepernick Nike ad isn't even brand loyalty because Brady is sponsored by Under Armour.
In the past, Brady has been a big supporter of Donald Trump, even donning a MAGA hat and displaying it in his Patriots locker, but the Kaepernick/NFL matter seems to be where Brady draws the line in terms of loyalty. That and the fact that Brady's wife, Giselle, has spoken out against Trump publicly.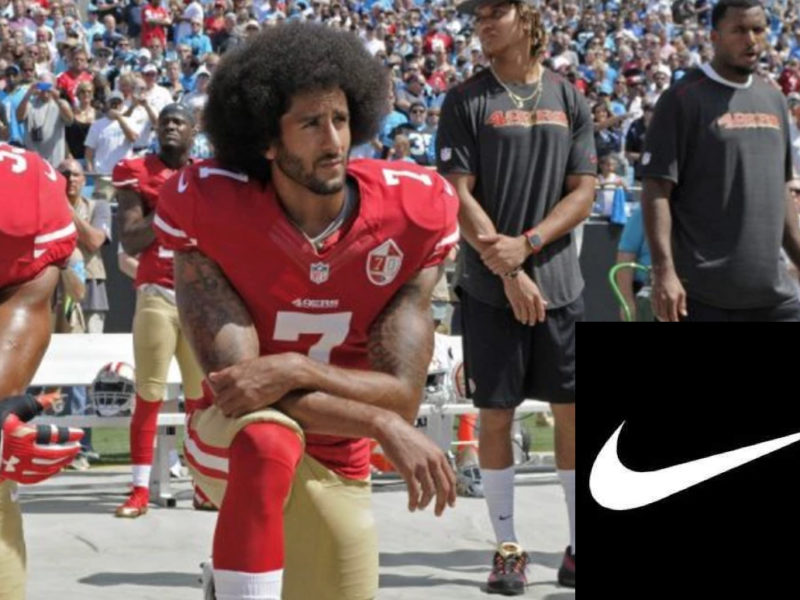 Trump has tweeted that those in the NFL who take a knee should be fired, calling them "sons of b***hes."
The New York Post is reporting that Colin Kaepernick is the face of the Nike 30th anniversary of their "Just Do It" campaign, and many top athletes are coming out in support of Kaepernick, Nike, and peaceful protests.
Tom Brady has golfed with Donald Trump in the past, and the two seemed chummy, but Brady has tried to avoid coming out in support of any political stance. But when Brady was asked what he thinks of Kaepernick, he only says nice things.
"You know, I don't know. … I have no idea if he's being blackballed,… I think he was a … I competed against him. I thought he was a damn good quarterback. And he's played at a high level, brought his team to Super Bowls. You know … that's how I feel about him."
When Brady's wife, Giselle Bundchen was asked if her husband voted for Trump, she lashed back, yelling "No!"
Bundchen stated on her Instagram and Twitter that the Bradys were not supporting Trump for president, but Tom Brady still says he won't comment as he sees it as a distraction.
"Obviously there's a lot of headlines to make, and I've tried not to make a lot of headlines. I've been in an organization where we're taught to say very little, we have respect for our opponents and we don't do the trash-talking. The thing I've always thought is I don't want to be a distraction for the team."
Source:inquisitr.com