October 8, 2018
268 Views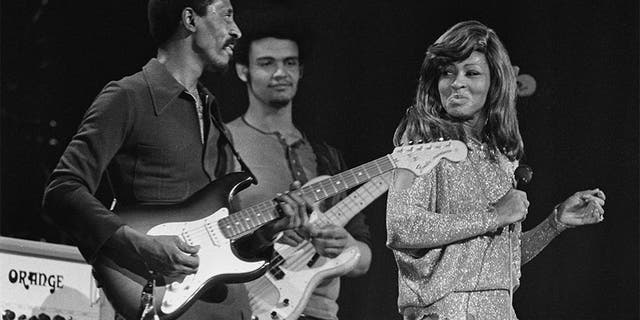 In 1960, Tina gave birth to their first child together, son Ronnie, and two years later they married in Tijuana. But as Tina writes, "Our life together was a mockery of a 'normal' relationship: defined by abuse and fear, not love, or even affection."
Just a few years later, Tina decided she couldn't take it anymore. "At my lowest, I convinced myself that death was my only way out. I actually tried to kill myself. I went to my doctor and told him I was having trouble sleeping. Right after dinner, I took all 50 of [the pills he gave me]," Tina says. "I was unhappy when I woke up. But I came out of the darkness believing I was meant to survive."
Tina and Ike split in 1976, and divorced in 1978, but their relationship continued to be a focus of the media. The pair's story was the center of the 1993 film, "What's Love Got to Do With It," and the biographical musical, "Tina," opened on London's West End earlier this year.
Tina Turner's abusive relationship with husband and musical partner Ike made her understandably wary when it came to dating. But in her upcoming memoir My Love Story, the diva details her second chance at love — and how it literally saved her life.
It was 1985, not quite a decade after she left Ike for good, when she met her current husband, Erwin Bach. Sixteen years her junior, the sparks flew immediately.
"I was kind of naughty in those early days," Turner, now 78, writes. "One night I said to myself, I'm just going to ask him. I looked at him — so handsome in his Lacoste shirt, jeans, and loafers without socks — and whispered, 'Erwin, when you come to America, I want you to make love to me.' He just looked at me, as if he couldn't believe his ears. I couldn't believe what I said either!"
Despite her status as a mega-voiced global superstar, Turner admits she often struggled with self-confidence when she was away from the spotlight.
"I was never one of those women who had to have sex no matter what. There have been times when I've gone up to a year without it, to be honest. Don't laugh, but I've always been a little nervous about starting a relationship with a new man because I didn't know how my wig would be received! As much as I loved the convenience and easy beauty it gave me, I always ran the risk of meeting a man who might have a problem becoming romantically involved with Tina, with her bountiful hair and glamorous trimmings, but waking up with unadorned Anna Mae. What if he were disappointed by the real me?"
© Provided by TIME Inc. Tina Turner and Erwin Bach.
Bach was clearly not disappointed. By the early '90s they shared a home in Cologne, Germany, before his job required a move to Switzerland — where they currently reside. Though she turned down his first marriage proposal, they tied the knot in 2013, after more than 26 years as a couple.
But their honeymoon period was to be short-lived, as Turner suffered a stroke just three weeks after they wed. Unaware of the severity of her condition, she attempted to leave the doctor's office.
"That's when I discovered I couldn't stand on my own," she recalls. "I was too embarrassed to call for help. Legs for days and muscles of steel from dancing, but I didn't have the strength to get up. Terrified, I dragged myself over to a sofa, all the while thinking that I couldn't imagine Tina Turner paralyzed. I doubted that I would ever be able to wear high heels again, let alone dance in them."
She learned to walk again, but was dealt another blow just a few years later. In 2016 she was diagnosed with intestinal cancer. Despite the scary news, Bach bolstered her spirits. "Erwin always radiated confidence, optimism and joie de vivre," she says. "With his help, I tried to keep calm."