November 16, 2019
494 Views
A New Jersey man has been charged in the "suspicious death" of a 19-year-old woman found Saturday morning in the backseat of a car inside a parking garage, officials said.
Francis Victoria Garcia was found unresponsive just after 2 a.m. Saturday on the top level of a parking garage on Prospect Avenue in Hackensack, the Bergen County Prosecutor's Office said. First responders began treatment at the scene before rushing the woman to Hackensack University Medical Center, where she was pronounced dead.
Michael T. Gaffney, 21, was arrested and charged with reckless manslaughter later Saturday, NJ.com reported, citing a statement from Bergen County prosecutor Mark Musella.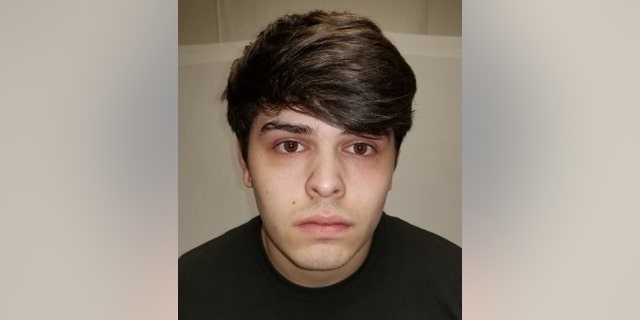 Michael Gaffney was charged with reckless manslaughter, officials said. (Bergen County Prosecutor's Office)
An autopsy determined Garcia's death was caused by "compression injuries to her neck," officials said.
An investigation determined Gaffney had been with Garcia in the backseat of her car when she died, Musella said.
Gaffney and Garcia had been together at a party in a high-rise apartment that night, the Hackensack Daily Voice reported.
Gaffney told detectives they took prescription medication and had rough sex in Garcia's car when she lost consciousness, a law enforcement source told the outlet. It was unclear whether Garcia suffered her injuries during the alleged sexual encounter.
Gaffney was being held at the Bergen County Jail without bond.
A New Jersey man is accused of choking a teen girl to death while having sex with her in a parking garage.
Michael Gaffney, 21, of Maywood has been charged Saturday with reckless manslaughter in connection with the death of Francis Victoria Garcia, 19.
Garcia was found in the back of a car in a residential Hackensack parking garage Saturday shortly after 911 dispatchers received a call about an unresponsive female a little after 2 a.m., according to the Bergen County Prosecutor's Office. She was transported to a local hospital where she was pronounced dead.
An investigation into Garcia's death has allegedly "revealed that Garcia was in the rear seat of her vehicle with [Gaffney] at the time of her death. An autopsy determined that the death was caused by compression injuries to her neck."
Gaffney is accused of causing those compression injuries while having sex with Garcia in the car, according to an affidavit obtained by NJ.com. The two were allegedly having sex for about 20 minutes before Gaffney choked her so hard she lost consciousness. Gaffney then contacted a group of friends who were close by for help.
Michael Gaffney Photo: Bergen County Prosecutor's Office
Gaffney and Garcia knew each other through mutual friends and they were at a gathering not far from the parking garage. At some point they broke away from their friend group, authorities said.
When a friend of the two came out to the parking garage, they said that Garcia's lips were already purple, according to NJ.com.
"I choked her. She wanted to be choked," Gaffney allegedly told the friend, according to the affidavit, also obtained by North Jersey.com.
It's not clear if Gaffney has a lawyer who can speak on his behalf at this time.