October 16, 2019
231 Views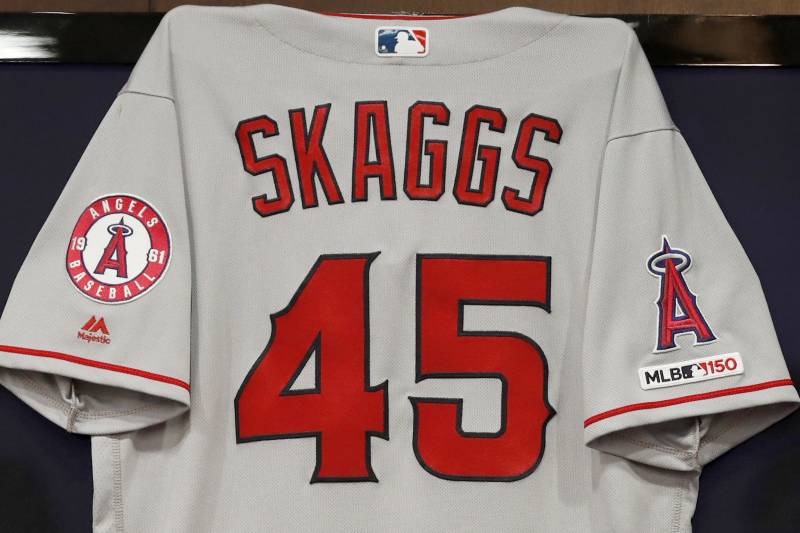 Tony Gutierrez/Associated Press
The U.S. Drug Enforcement Administration has interviewed several Los Angeles Angels players while investigating the death of pitcher Tyler Skaggs, who was found dead in July with opioids fentanyl and oxycodone in his system, according to Mike DiGiovanna of the Los Angeles Times.
Pitchers Trevor Cahill, Andrew Heaney, Noe Ramirez and Matt Harvey were among at least six current and former Angels players the federal officials reportedly interviewed. The team released Harvey three weeks after Skaggs' death.
Heaney was considered Skaggs' closest friend on the team, while Cahill was also close.
"Trevor was friends with Tyler," agent John Boggs said, "but all this other craziness that happened over weekend was news to everybody."
T.J. Quinn of ESPN reported Saturday that Angels communications director Eric Kay told DEA agents that he provided opioids to Skaggs before his death.
"I felt and continue to feel that it is time for everyone to stand up and take responsibility for their respective roles in this," Kay said in a statement to Outside the Lines.
He also reportedly told the DEA of five other players on the Angels he believed used opioids.
Those interviewed haven't been accused of using the drugs, but the investigators want to learn whether the use of opioids was prevalent in the clubhouse or on team flights, per DiGiovanna.