October 9, 2019
236 Views
From left: Taron Williams, Jermel Campbell, Trayvon WilliamsPhoto: DeKalb County Police Department
A man wanted on murder charges in connection with a shooting outside a DeKalb County mall is in custody, police said Wednesday.
Taron Williams turned himself in to the DeKalb police department, the agency said in a statement. Two other men — Jermel Campbell and Trayvon Williams — are still sought in connection with the shooting.

DeKalb County Police Department✔@DeKalbCountyPD
Murder Suspect Arrest: Taron Williams, one of the three suspects wanted for the fatal shooting at Stonecrest Mall on Sept 29th has turned himself in to DKPD. The two other suspects remain. #DKPD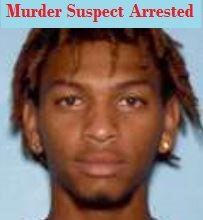 The men's charges stem from the slaying of Kevin Downer, who was shot to death Sept. 29 outside the Mall at Stonecrest, according to DeKalb police spokeswoman Michaela Vincent.
Police were called to the mall just before midnight after someone reported the man had been shot, AJC.com previously reported.
The gunfire erupted between the Stonecrest 16 movie theater and the Round One arcade.
Downer was found in the parking lot with a gunshot wound to his back, police said. He was taken to a local hospital, where he died.
"It was reported that several suspects shot the victim after a verbal dispute outside of Round One," police spokesman Sgt. J.D. Spencer said at the time.
It is unclear how the suspects are connected to the shooting. No other details have been released.
Anyone with information on Campbell's or Williams' whereabouts is asked to contact DeKalb police.