May 21, 2019
335 Views
Rihanna has officially proved that she's good at everything. The 31-year-old singer became famous because of her music but has since taken a hiatus to work on her makeup company, Fenty Beauty. She has also launched a gender-inclusive, size-inclusive lingerie company, Savage x Fenty. In fact, inclusivity seems to be the trademark of Rihanna's brand. Fenty Beauty has gained global recognition for being a makeup brand with something for every makeup wearer.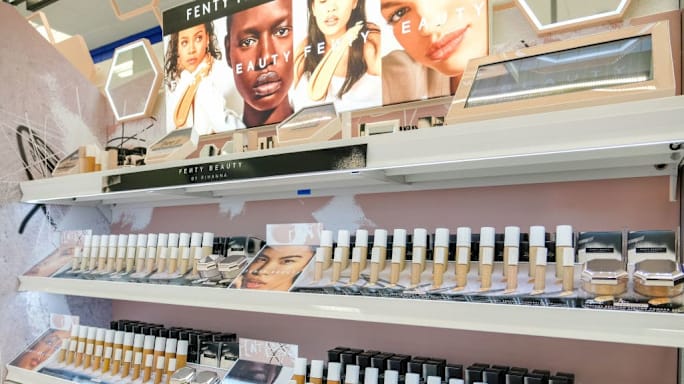 Rihanna's success is so widespread, she has now become the first woman to ever create a brand under the luxury goods conglomerate LVMH. But fans are now asking the business mogul to return to her original talent: music. Rihanna's fans, nicknamed the "Rihanna Navy," even have a name for her next album: R9.
In an interview with The New York Times' T Style section, Rihanna confirmed that her next project will be a reggae album. Rumors of Rihanna's collaboration with Lady Gaga circulated the internet after Gaga began following Rihanna on Instagram. Rihanna denied these rumors but said she's open to it. "It's not in the books right now, but I'm not against it," she said.
While Rihanna was open to the idea of working with Lady Gaga, she quickly shut down any rumors of a collaboration with her once-on-and-off fling, Drake. "Not on this album, that's for sure," she said, before adding: "Not anytime soon, I don't see it happening."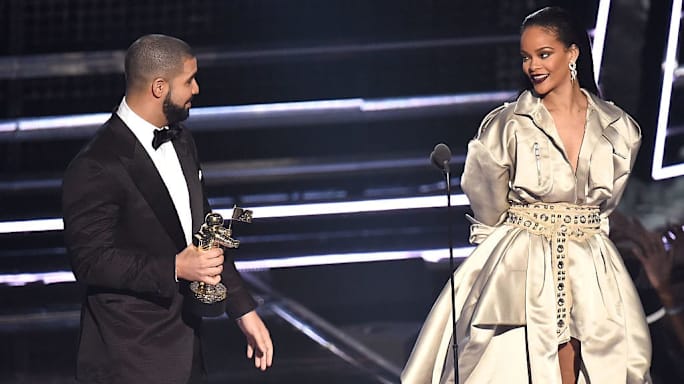 While Rihanna shut down the rumors quickly, Drake sounds not only open to the idea of a collaboration but still emotionally attached to her. "She's someone I've been in love with since I was 22 years old," the rapper said in 2016. "She's one of my best friends in the world. She's a living breathing legend in our industry."
While Drake will most likely not appear on Rihanna's next album, it will no doubt be a success. We can all wear our Fenty makeup, slip on our Savage x Fenty lingerie and listen to her new album when it comes out, celebrating all of the accomplishments of Rihanna's creative scope.
Earlier this month, it was revealed that Rihanna made history when she became the first black woman to run a fashion house under the French luxury goods conglomerate LVMH.
Rihanna described the move on Instagram as a "Big day for the culture," and she had more to say about it during a new interview with The New York Times.
The pop star, makeup queen and overall fashionista said she didn't realize the history she made when the deal was completed. Not until Fenty's style director Jahleel Weaver told her.
"I'm like, "Are you sure about that? Did you do your research? 'Cause I don't wanna state a claim that's [expletive]. Because I still couldn't believe it. It made me feel proud," she told playwright Jeremy O. Harris, who conducted the interview.
Rihanna also said she wants to continue to open doors for other black female designers by bringing young new talent to her company.
It's something she's already done with a couple of designers in the past, and two more new ones are on the way. Plus, Rihanna said she looks at "grad collections" to see who could possibly join her fashion squad.
In another part of the discussion, the 31-year-old talked about being a black woman in a fashion industry that's disproportionately white and was asked if she ever felt out of place.
"You're going to be black wherever you go, and I don't know if it's unfortunate or fortunate, because I love being black," she stated.
"So, sorry for those who don't like it … There are also other factors: I'm young. I'm new to the family. I'm a woman," she added. "Those factors do come into play, but I will not apologize for them, and I will not back down from being a woman, from being black, from having an opinion."
"I'm running a company and that's exactly what I came here to do," Rihanna continued. "I don't know if it makes people uncomfortable or not, but that's not even my business. I do know that the reason I'm here is not because I'm black. It's because of what I have to offer. That's what they're invested in. And the fact that I'm black is just that: a fact."
Source:  floor8.com
Photo Credit: Celebrity Insider