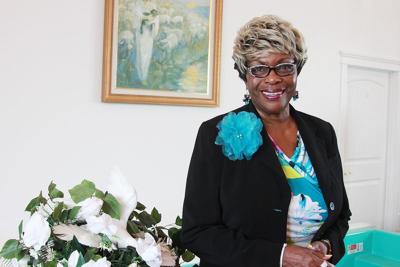 Idaho pastor is urging people to take COVID-19 more seriously after battling the virus herself.
Jacqualine Theresa Thomas, affectionately known as "Big Momma," was recently diagnosed with COVID-19.
As of Tuesday, there were a total of 169,866 confirmed and probable cases of the virus in Idaho and 1,840 confirmed and probable COVID-19 deaths in the state, according to data from the Idaho Department of Health and Welfare.×
Thomas, the founder and pastor of Praise Temple of God Church says her symptoms came on without warning. She went from feeling fine to suddenly feeling weak and short of breath, and she says it was devastating.
Ads
"I knew something was wrong," Thomas said, adding that it felt like something had gotten inside of her and was shutting everything down. "I've never been that sick that fast."
Thomas said it felt like something heavy was setting on her chest and it became difficult to do little things, like get up and dial a phone number. Her legs and fingers felt weak.
"They felt like rubber bands, I couldn't do nothing with them," she said.
A friend took her to a local medical clinic — Thomas said she was pushed in in a wheelchair because she was struggling to walk by then — where she was diagnosed with the virus.
She went back home, but kept getting worse and ended up having to go to Portneuf Medical Center in Pocatello three times for further treatment.
"The nurses and doctors were very well versed on everything," Thomas said, adding that they did an awesome job of taking care of her.
Still, it was a frightening experience, said Thomas, who has lost a brother-in-law and a cousin to the virus.
"We are a very close family and very loving," Thomas said. "It was very devastating to us."
And she suddenly found herself facing the same virus.
Thomas said she was in a lot of pain, at times, and had a high fever. She dealt with chills and disorientation, lost the ability to taste and smell, and struggled with nausea. She lost 10 pounds in a week.
"I can't believe I'm still alive," said Thomas, who wasn't sure she was going to pull through.
She's grateful to God that she did.
Thomas says she's slowly starting to recover, but is still seeing a doctor and may need some additional treatments.
She still feels weak and is very emotional. She's also struggling to breathe, but has an inhaler that is helping.
"I was able to drink tea (on Sunday) and I could taste the sweetness in the tea," she said.
Thomas said she appreciates the doctors and nurses who've cared for her at their own risk, and the many family members and friends who've offered prayers for her, called her and helped care for her in recent days.
She says they've helped her to stay calm and just focus on breathing.
"Those are your two biggest enemies, fear and not being able to breathe," she said.
While she's still recovering from the virus, Thomas is sharing her story in hopes that it may help save someone else's life.
She urges people to take COVID-19 more seriously and do their part to prevent its spread. It's not a joke, she said.
"I don't think everybody knows how serious it is," Thomas said.