Daughter of Pro-Trump Evangelical Pastor Calls Out Father for Calling Dems Evil: 'That's Me'
The children of prominent pro-Trump evangelical Christian Pastor Rick Joyner are strongly opposed to his calls for a civil war, warning that his rhetoric will lead to violence.
Back in September, Joyner, 71, urged American Christians to "mobilize" and "get ready" for a war against liberal activists. The religious leader reiterated those views earlier this month. "It will be a civil war and it's going to be increasingly worse with the increasing time it takes for Americans to stand up and push back against this evil that has taken over our land," Joyner said on The Jim Bakker Show.
But Joyner's children have pointed out that, if any such conflict were to actually break out, they'd be aligned with the side opposite their father.
"He talks about Democrats being evil, forgetting that all five of his kids vote Democratic," Joyner's eldest child, Anna Jane Joyner, 36, a climate change activist and podcast host, told The New York Times recently. "Who is he asking his followers to take up arms against? Liberal activists? That's me.
Ads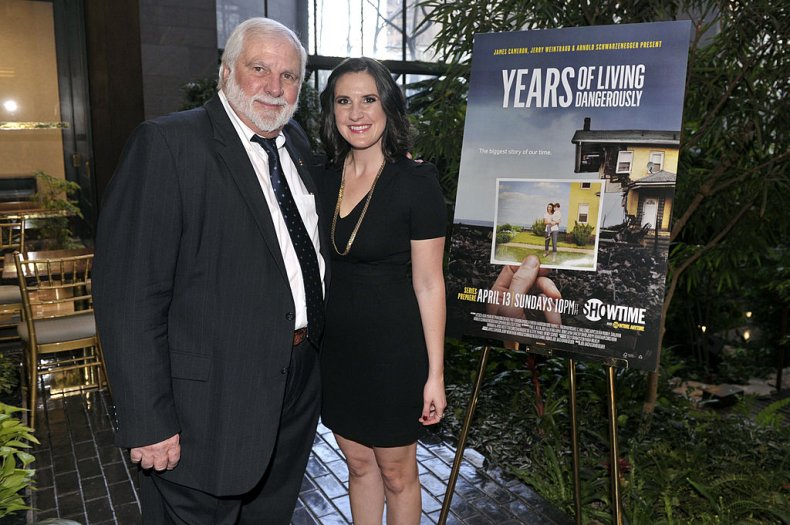 Anna Joyner said she is concerned that her father's rhetoric will spur violence. "I think it's completely possible that some of my dad's followers could pick up guns and cause violence because they think they're defending the country," she said.
Ben Joyner, a 28-year-old filmmaker, told The New York Times that what his father does is "morally wrong," in his view. "I don't want to hurt him, but when he's spreading dangerous ideas, it gets complicated," he said.
But the pastor's children say they still aim to maintain a positive relationship with their father. At the same time, they said it has become complicated.
"At what point can I no longer go home for Thanksgiving and watch football with my dad?" Ben Joyner asked. "By doing so, am I condoning his behavior? It can be hard to draw that line in the sand, especially when you love this person."
Newsweek reached out to Rick Joyner for comment, but he did not immediately respond.
The pastor told the Times that he had endeavored to raise his five children to be "independent" and "strong." Rick Joyner quipped: "But I think I overshot the runway."
White evangelical Christians were a key base of support for former President Donald Trump in 2016 and again in 2020. In both presidential elections, exit polls showed that about 8 in 10 white evangelicals backed Trump. The religious community has long been animated by Republicans' opposition to women's reproductive rights and to the expansion of legal protections for the LGBTQ community.