We're just gonna go ahead and assume you've been bumping Lil Nas X's "MONTERO (Call Me By Your Name)" — and its amazing video — all weekend.
Our kids are being told that this kind of product is, not only okay, it's "exclusive." But do you know what's more exclusive? Their God-given eternal soul.

We are in a fight for the soul of our nation. We need to fight hard. And we need to fight smart. We have to win. https://t.co/m1k1YWFpuo

— Governor Kristi Noem (@govkristinoem) March 28, 2021
Everyone's talking about the video, in which Lil Nas X literally pole dances in hell. Even his dad weighed in.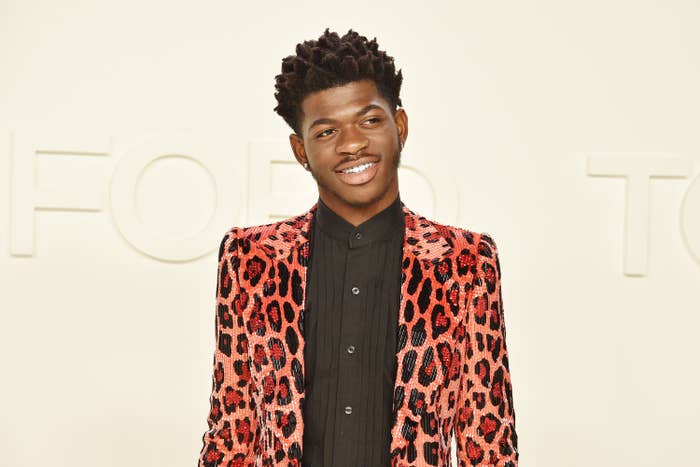 And now there's tons of chatter about Lil Nas X's "Satan Shoes" — specifically, a limited-edition pair of Nike Air Max 97s that contain a drop of real human blood (along with 60 CCs of red ink) in the soles.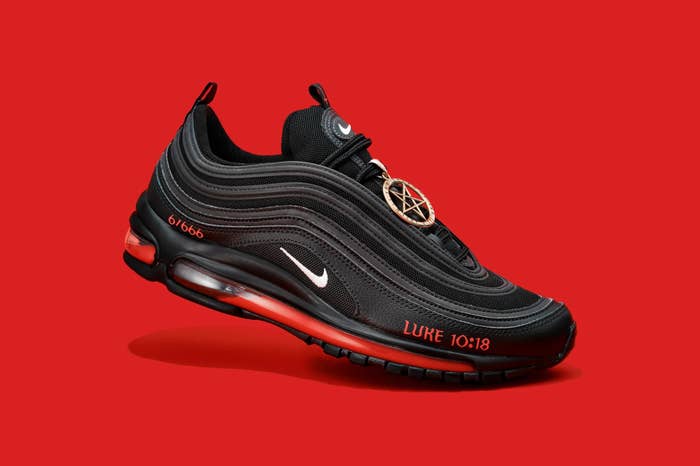 The shoes are a funny, clever gambit that, as usual, some people are taking a little too seriously — like Kristi Noem, the Governor of North Dakota…
ur a whole governor and u on here tweeting about some damn shoes. do ur job! https://t.co/qaor6W0B9C

— nope 🏹 (@LilNasX) March 28, 2021
And basketball player Nick Young (who has since walked back his initial reaction).
So Lil Nas X posted an "apology" video on YouTube — except, it's really just footage from the "MONTERO" video. Pretty funny.
we have decided to drop these to even the score. damn y'all happy now? pic.twitter.com/RGpCiiRbGb

Ads

— nope 🏹 (@LilNasX) March 28, 2021