October 2, 2018
297 Views
Melania Trump handed out teddy bears to sick children on a paediatric ward in Ghana on Tuesday as she began an African tour that the White House hopes will detoxify her husband's image on the continent.
By focusing primarily on childhood health and education, Mrs Trump's five-day swing through four African states, her first significant solo trip abroad as First Lady, is meant to cast American diplomacy in a gentler light.
Her husband, Donald Trump, caused anger in January when he reportedly disparaged some African states and Haiti as "shithole countries".
The outrage was probably greater among the president's critics in Washington than in Africa, where some opposition figures gleefully seized on his alleged comments to berate their leaders.
Even so, Mr Trump's abrasive style of leadership has won few friends on a continent that embraced his predecessor, Barack Obama, with pride and genuine affection.
Mrs Trump's arrival in Accra, the Ghanaian capital, was therefore unsurprisingly subdued. Although she was greeted by song and dance, as is customary for dignitaries visiting sub-Saharan states, there were few crowds on the streets, where the mood was more one of indifference than either excitement or overt hostility.
Critics of the American administration will be on the lookout for blunders or social faux-pas, given that Mrs Trump has sometimes been criticised for dressing inappropriately when visiting sombre scenes.
On the first day of her tour, however, there was little to criticise. Dressed elegantly but soberly, the First Lady seemed to exude a sense of unforced happiness that has perhaps been lacking in some of her public appearances at home.
As she greeted children at the Greater Accra Regional Hospital, the warmth of her smiles stood in stark contrast to the grim public mood in Washington, where Mr Trump is struggling to navigate a deeply polarised confirmation process to appoint Brett Kavanaugh to the Supreme Court.
Mrs Trump was welcomed by her counterpart Rebcca Akufo-Addo, Ghana's first lady. The two women have similar passions, with both running charitable foundations aimed at improving child health and education.
During her trip, which will take in Kenya, Malawi and Egypt, Mrs Trump will pointedly visit a number of childhood-related programmes sponsored by USAID, the US government's aid arm.
Her husband has threatened on several occasions to cut USAID's budget as he pursues a policy of "putting America first".
In visiting Africa, Mrs Trump is following well-worn footsteps. Hillary Clinton, Laura Bush and Michelle Obama were all visitors to the continent when they served in the post of first lady and aides said that Mrs Trump's visit represented the fulfilment of a long-held ambition.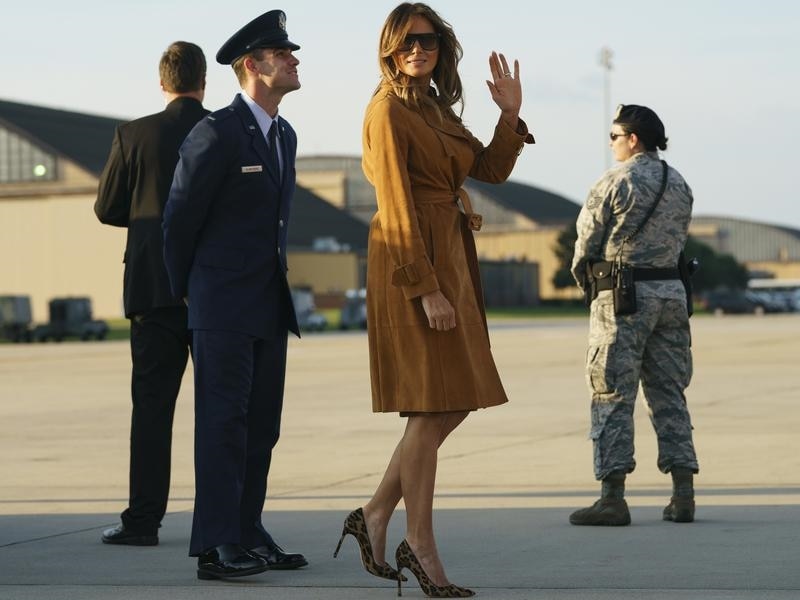 "She had always envisioned that Africa would be her first solo trip," her communications director, Stephanie Grisham, said. "She is interested in Africa because she has never been before and knows that each country will have its own unique history and culture."
Source: telegraph.com
Photo Credit:Consumer HealthDay