May 31, 2020
127 Views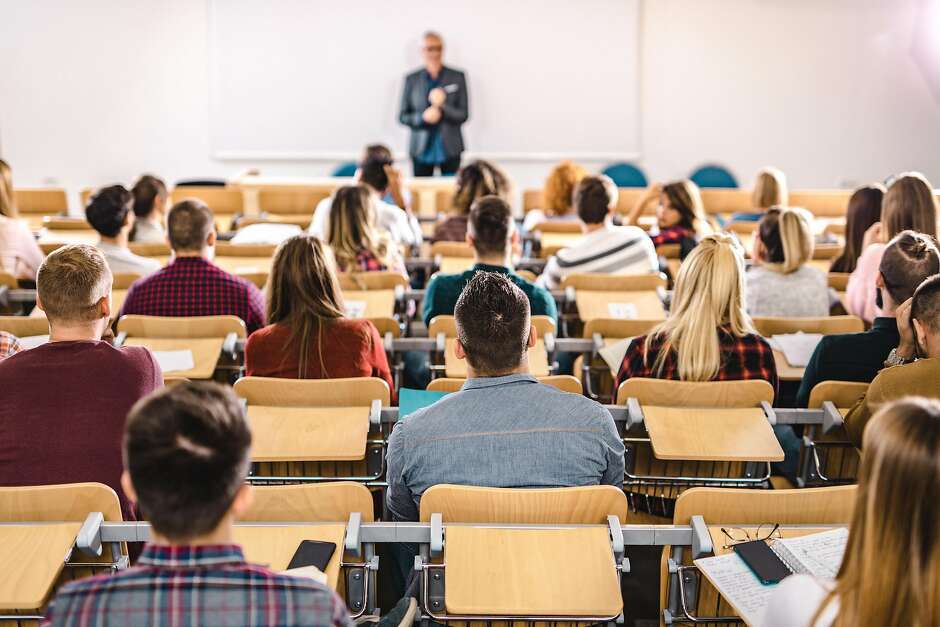 In-person education is crucial to the college experience.
Four decades ago, my favorite college professor asked our class a question I had never considered: Why do people go to church instead of praying alone?
I thought of his answer as I read about Gov. Gavin Newsom's new policy on reopening churches, which was released on Monday. We pray together, my professor said, for the same reason we attend sporting events: to feed off the energy that can only be created by a group.
French sociologist Emil Durkheim called that "collective effervescence." It lay at the heart of all religions and — Durkheim said — of every social activity. When people gathered, he wrote, they generated a spiritual "electricity" that allowed them to transcend the everyday world. They became part of something greater than themselves.
Connecticut State Colleges and Universities has released its plan to reopen college campuses this fall for in-person classes and residential living amid the coronavirus pandemic. Several private higher education institutions have also laid out their plans to have hybrid in-person and online classes for the fall semester.
There are around 190,000 students enrolled in higher education in Connecticut and the industry employs around 45,000 people.
The state's four regional universities can bring residential and commuter students to their campuses starting Aug 24. Classes will run through Thanksgiving with a hybrid of in-person and online classes. Plans on how to move students back in to dormitories are still being worked out, said CSCU President Mark Ojakian.
Community colleges will be able to offer in-person classes beginning June 1 for spring semester students who need to complete programs and those in workforce development programs.
Community colleges and universities will be prepared to pivot to fully remote courses if public health conditions deteriorate.
Connecticut announced its reopening plan for colleges in early May. It gives colleges discretion on whether to reopen in the fall; colleges and universities must submit plans to the state, including plans on how to pivot quickly to a remote instruction model if health conditions require it. Members of the states reopening task force noted that students would have to adapt their social routines in order to help prevent the spread of the virus.
Several private higher education institutions in Connecticut have also released their plans for the fall. Quinnipiac University is planning for in-person classes and residential experience. Online instruction will be held the first week or two of the semester in order to help with the coronavirus testing process for students as they return.
The university announced that classes will be offered both in-person and online simultaneously. Classes will be held in person until Thanksgiving break and the rest of the semester will be delivered remotely, including final exams.