November 17, 2017
1235 Views
La La Anthonyis living her best life and it's on her terms!
"I'm more secure now. I don't need to be liked by everyone. That was in the beginning and throughout high school too," the Power star explains to Latina. "I just wanted everybody to like me, and then I realized that it's never going to happen. I'm more accepting of this is who I am—take it or leave it."
The 38-year-old actress has been going full throttle on her career, she's seamlessly transitioned from an MTV VJ to a reality star, then to an actress and fashion designer. But as the mother of one explains, landing all of these gigs wasn't easy.
"Booking an acting gig is one of the hardest jobs in the world," Lala admits. "You get a hundred no's before you get one yes. People don't realize that you need a strong backbone to be told no every day. Otherwise, your self-esteem will be shot."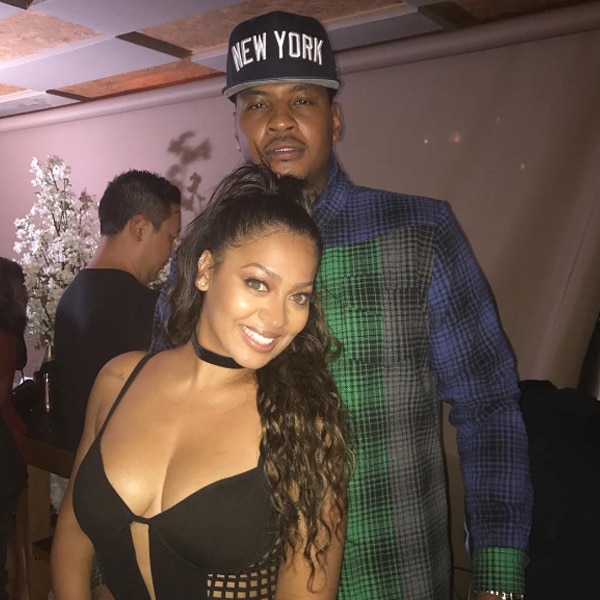 Her résumé now features highlights such as co-producing the Tony Award-winning play Eclipsed and producing the Mike Tyson documentary, Tyson.
But as an actress, La La honestly admits that there are particular moments that are more difficult to act out than others. "The sex scenes are scary," La La says, "but it's acting, and it's what my character (in Power) was going through. Keisha fell for the bad boy, and I knew there was no way it was going to end well."
Aside from making her acting dreams come true, La La also made her fashion designer dreams become a reality with the La La Anthony Denim Collection, which launched at Lord & Taylor, the line has jeans from size 0 to 24. "All extended sizes are the ones that sell the most. Curvy girls want great jeans and tops. So it makes me happy that this partnership with Lord & Taylor is killing it," the star says.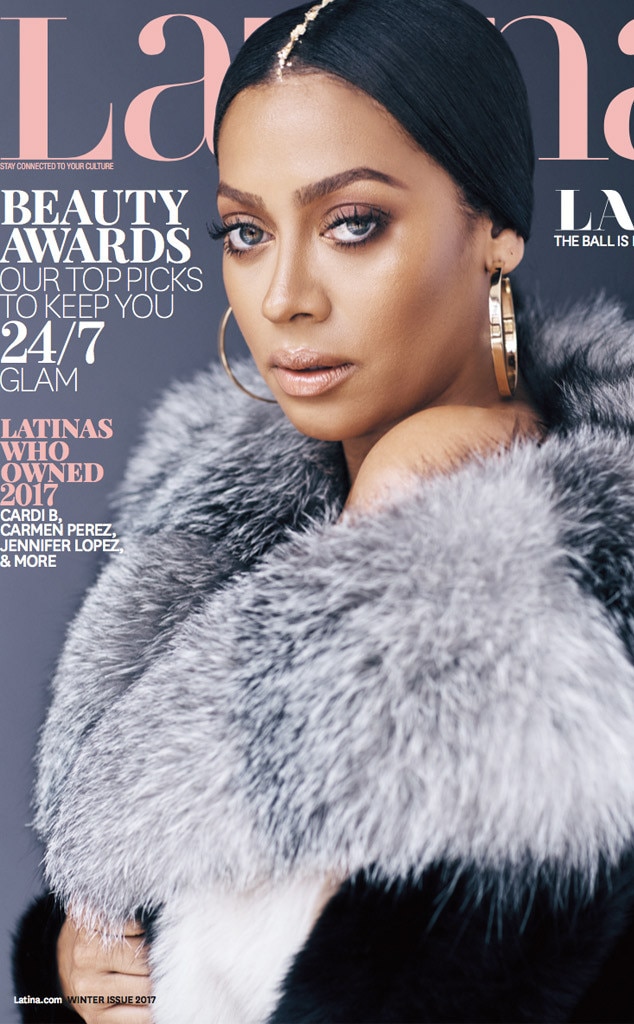 Latina Magazine
Despite all of her entrepreneurial success, people continue to question where her relationship with husband Carmelo Antonystands. The NBA star was recently traded from the New York Knicks to the Oklahoma City Thunder. The couple separated in April, but the actress isn't going to join in on the rumors, instead, she's staying quiet and she's got a good reason for it. "When you entertain [rumors] you give them power. Only I know what's going on with my relationship and that's what matters to me, not what everybody else thinks. I'm trying to be an example for other women out there. You don't have to feed into the bulls–t. Deal with it quietly. When it's time for the world to know, they'll know. There's no strength in playing it out publicly. What am I going to gain from that? I like the high road."
And with that, she also makes it clear that family is number one, especially when it comes to their 10-year-old son Kiyan.

"It's hard when your dad doesn't live in the same place that you live anymore, for any 10-year-old that's hard. We try to make it as normal as possible and make access to his dad as frequent as possible. They have an incredible bond, and Melo is an incredible dad. They're always on FaceTime or on the phone planning their next trip," she says.

La La is the cover star of Latina's first digital issue, which also includes Latinas of the Year.

The magazine has shifted its direction and will roll out new projects like LatinaTV and LatiNXT to empower and entertain its readers.

Source: eonline.com

Photo Credit: SOHH.com