August 21, 2018
191 Views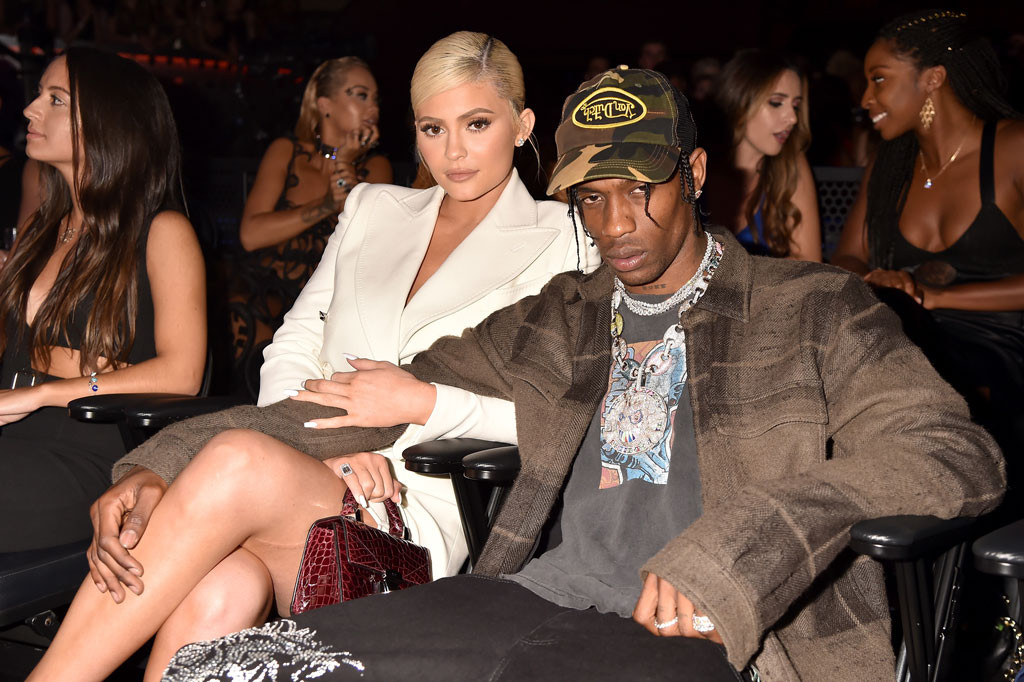 Jeff Kravitz/FilmMagic
With viewers watching their every move, Kylie Jenner and Travis Scott avoided a run-in with Nicki Minaj at the 2018 MTV VMAs in New York City Monday. As E! News previously reported, the couple had been assigned to sit behind her inside Radio City Music Hall. But, after Minaj's album Queen debuted at No. 2—behind Scott's ASTROWORLD—rumors swirled that the couple had requested to be moved in a different section, just hours before the show began.

(TMZ chalked it up to "bad optics," with a source saying Scott felt the No. 1 artist shouldn't sit behind the No. 2 artist. The decision wasn't "about fear of retaliation" from Minaj, TMZ wrote.)

Minaj, who took a big risk on the red carpet in a revealing Off-White dress, had already taken her seat by the time Cardi B did her opening skit and Shawn Mendes kicked off the night's performances with "In My Blood." Jenner and Scott, meanwhile, were nowhere to be found. At 9:24 p.m., Minaj was escorted off the stage, briefly saying hello to Tiffany Haddish, and exited the building. From there, she traveled downtown—in record time—to perform a medley of "Barbie Dreams," "Fefe," "Ganja Burn" and "Majesty" at The Oculus. Meanwhile, Jenner and Scott arrived solo on the red carpet, entering the venue at 10 p.m. during Hayley Kiyoko's set.

DJ Khaled got up to say hello to the couple, who then took their seats—the same seats Minaj and her entourage had occupied just moments earlier. Photographers swarmed Jenner and Scott, and once they left, the Keeping Up With the Kardashians star talked to Ariana Grande's manager Scooter Braun. According to an eyewitness, she also spent a lot of time on her phone.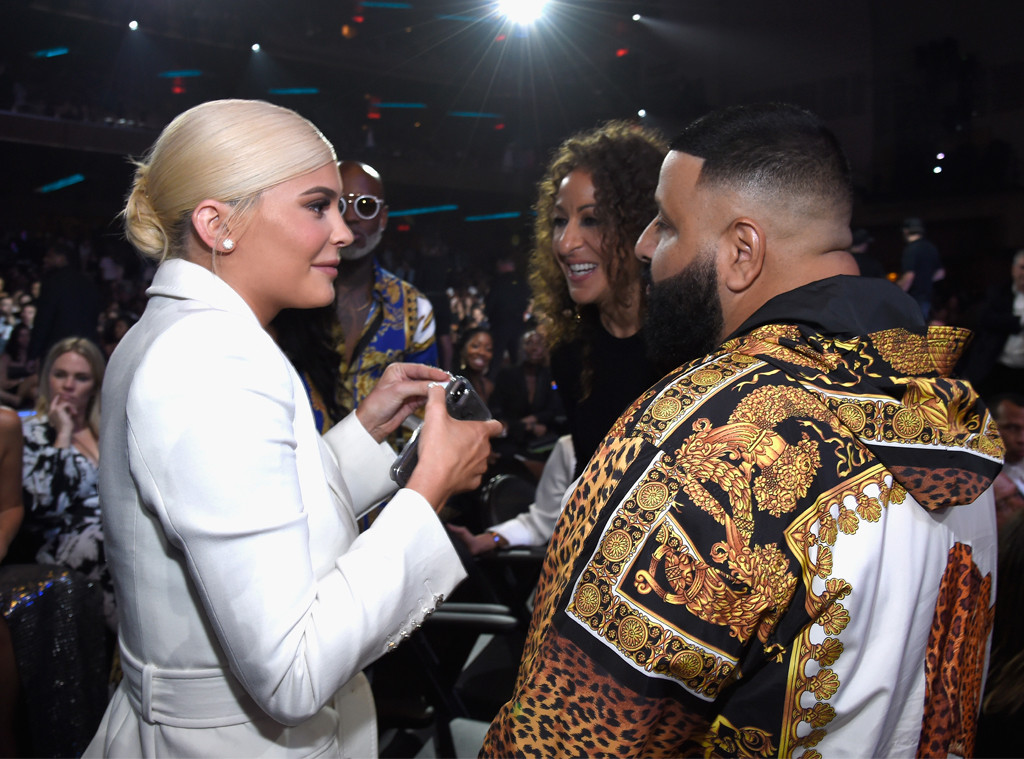 Kevin Mazur/WireImage
source:e