November 8, 2018
538 Views
#Roommates, remember when Keke Wyatt's husband of seven years left her while she was pregnant with their ninth child? Well, after Keke and Michael Jamar went their separate ways they both started seeing other people. Keke spoke with @TMZ_TV and revealed that she done got married again!
Keke told the site that her new man is ten times better than her ex who straight up dipped while she was pregnant and had another child battling cancer in the hospital.
Keke and her new hubby Zachariah Darring got married last month in Indianapolis. Keke is so in love and feels like "he's got her back forever, unlike her ex."
If y'all remember sis was in tears when
she took to Instagram to announce that her ex-husband was leaving her.
"Your husband got the nerve to tell you that he wants a divorce….because he says that you're an emotional wreck," she said. "He says that from the very beginning 'you never trusted me' and all that kind of stuff."
Her ex Michael spoke with TheJasmineBrand about why he choose to dip.
"For over seven years I have been Keke's husband, backbone, friend, confidant, and support system," he said. "I have loved, raised, supported, and cared for every child in our family (biological or not), including our son who is currently battling leukemia. I will continue to be that person and do all of these things, but I will not be her husband."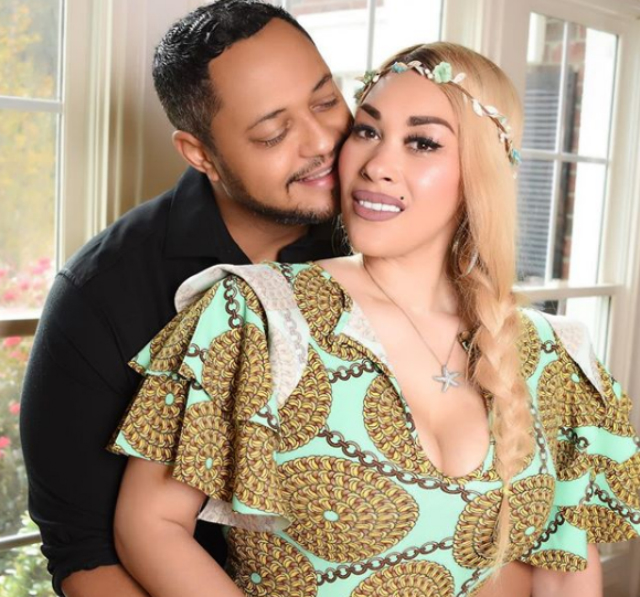 "I can no longer allow our children to live in a toxic environment and, because I love Keke, I can no longer accept toxic behavior," he continued. "A home should be a refuge of peace from the inequity and harshness of the world. Keke is much stronger than she gives herself credit for and she is a great mother. There is a healing that needs to take place and I have faith that it will happen
Hopefully this one works out for Keke!
Source:TSR.com
Photo Credit: BCK Online