October 20, 2018
598 Views
Sources have exclusively told Radar about Kim KardashianOpens a New Window. and controversial husband Kanye WestOpens a New Window.'s marital problems.
But on Saturday, the rapper, 41, surprised her, the day before her Sunday, October 21 38th birthday, with flowers and a piano player!
"This is what I wake up to, guys," Kardashian said on her Instagram Story, as she posted photos of elaborate flowers from her husband.
They filled up a whole room of their home in Hidden Hills, Calif.
Plus, a male jazz pianist hired by West played a serenade for Kardashian on their grand piano.
"Kanye's the most creative when it comes to sending me flowers for my birthday!" Kim crowed on social media. "Love you so much babe."
West tweeted out a Twitter page video of his Keeping Up with the KardashiansOpens a New Window. star wife's birthday weekend surprise.
It showed their daughter North West, 5, dancing to the music with a playmate.
"@KimKardashian You're stunning," the singer wrote. "I will keep trying to make things that can express how beautiful you are inside and out and how much I love you and our family."
The two also raise son Saint, 2, and Chicago, 10 months.
West is known for grand gestures towards his reality star wife. In 2016, he arranged for violinists and cellists to play for Kardashian and North on Mother's Day.
But Kardashian has discussed problems she's had with West on her family's reality show.
The social media maven complained to sister KhloeOpens a New Window. on a recent KUWTKepisode that West had asked her to get off the computer so they could hang out.
The TV beauty said they also argue over silly things: "We had a fight because I wouldn't get him a Band-Aid."
As Radar has also reported, a source says Kardashian is bugged by West's friendship with conservative activist Candace Owens.
"Kanye's into Candace and Kim's very scared," an insider told Radar.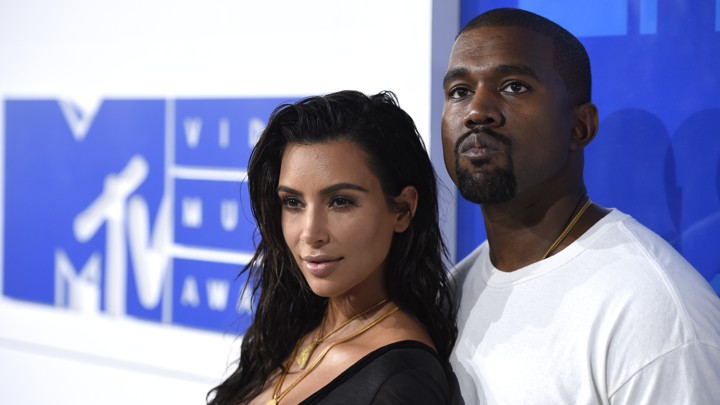 She wasn't happy when in a three's a crowd moment, Owens, 29, accompanied the famous married couple on their recent trip to Uganda in Africa!
Source:radaronline
Photo Credit: The Atlantic