August 16, 2018
2342 Views
Cardi B once again had to address the haters when it came to her career and her shmoney.
The "Bodak Yellow" spitter apparently was being hit with rumors that she paid radio stations to play her records. The heat probably came after Funk Flex's interview with Nicki Minaj on Hot 97 this week.
Nicki talked about payola – the act of bribing someone of influence to promote a product — and the music industry was her main target.
She said that record labels pay people to say certain things or to promote certain artists. Check out her spill below:
This definitely could've set Cardi off, especially since Nicki's views got support from Flex — a man who's come after Cardi in the past.
Hit the next page to watch what Cardi had to say about payola and then peep the response from Funk Flex.
Cardi B, fresh off hilariously putting an annoying Instagram commenter in their place, is now unwittingly at the center of some choice words from frequent critic Funk Flex.
"I think Cardi is a great entertainer and has great songs," Flex said on Instagram Wednesday, reminding everyone of his "King of New York" disapproval and his hangup on the use of co-writers. Flex added that he still respects the "hustle" of Cardi and her management, even though he alleges they bought airplay. "BUT LETS BE CLEAR," he said. "CARDI'S TEAM AND MANY OTHER ARTIST (in the beginning of career) PAY DJS TO PLAY RECORDS AND SAY THAT 'THEY ARE HOT.'"
Flex, who maintains he himself has never accepted such alleged payouts, also claimed to have emails from several different record labels showing this behavior in action:
Cardi, of course, previously hit Flex with an indirect response to his slamming of her "Who Want the Smoke?" line about being the King of New York. "I love my city, why can't I feel like I'm a king?" Cardi said on Instagram last month. "Let me be a motherfucking king!"
With any luck, Flex's latest comments will see a response from Cardi on the same level as that aforementioned message to those who keep trying to discredit her career.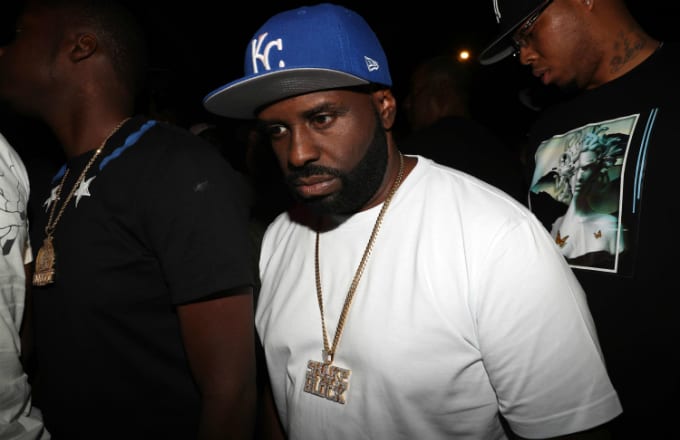 The topic of paying DJs to spin and/or hype up records was also briefly discussed in Flex's recent 80-minute sit-down with Nicki Minaj. The coverage surrounding that interview, however, was quickly overtaken by the ensuing Safaree-related developments.
Source: complex.com
Photo Credit: HipHopDX