August 14, 2018
193 Views
President Trump fired off an incendiary tweet at his former aide Omarosa Manigault Newman Tuesday, calling her a "lowlife" and a "dog."
Add Donald Trump as an interest to stay up to date on the latest Donald Trump news, video, and analysis from ABC News.
"When you give a crazed, crying lowlife a break, and give her a job at the White House, I guess it just didn't work out. Good work by General Kelly for quickly firing that dog!" Trump tweeted.
The president's tweet came after he denied claims of racism made late Monday by Manigault Newman, who has written in her new book, "Unhinged," that a tape exists of Trump's using the N-word from his days on "The Apprentice."
When you give a crazed, crying lowlife a break, and give her a job at the White House, I guess it just didn't work out. Good work by General Kelly for quickly firing that dog!
Appearing on MSNBC Tuesday, Omarosa responded to Trump's name-calling.
"If he says that publicly, what would he say privately? He has no respect of women and African-American women, and having the chief of staff lock me up for two and a half hours to harass me and tell me that things can be ugly for me and there is damage for my reputation. He is unfit to be in this office and to be serving as the president of the United States."
Another taped conversation
Manigault Newman also released yet another recording Tuesday morning that she says records a conference call among several Trump campaign aides in which she has said the group discussed how they would deal with the potential fallout of the release of any N-word tape.
Describing a clip she provided to CBS, Manigault Newman said on CBS "This Morning" that the call contradicted denials recently issued by former Trump campaign spokesperson Katrina Pierson and former campaign aide Lynne Patton, who in their most recent statements disputed Manigault Newman's previous descriptions of the call.
In the audio, Pierson can be heard saying she wanted more info on how the word might have been used so they could "maybe try to figure a way to spin it."
Patton then recalled how she personally asked the president about the existence of the audio and said Trump denied it, though Patton added that Trump still asked, "Why don't you just go ahead and put it to bed?"
Soon after in the conversation, Pierson can be heard saying, "He said it [the N-word]. No, he said it. He's embarrassed."
But no officials on the call, including Manigault Newman, say they have personally heard the audio of the alleged tape.
Both Patton and Pierson Tuesday issued a joint statement in response to the audio release, arguing it does not contradict their previous denials.
Abby D. Phillip

✔@abbydphillip

Omarosa gives CBS a tape of @KatrinaPierson and @LynnePatton on a conference call during the campaign about the alleged "n-word" tape: Pierson says on the tape: "He's said it. He's embarrassed."
No one ever denied we had multiple conversations re: the Apprentice tape. To the contrary my interview w/@HuffPost proves @OMAROSA was obsessed & discussed it constantly. What we refuted is having a call that Luntz CONFIRMED Trump said it. Trump himself confirms to us he didn't pic.twitter.com/EVtLo3QgBK
But the joint statement does not directly address the portion of the recording where Pierson is heard saying the president "said it" and was "embarrassed."
Trump goes on the defensive
Trump has spent much of the past two days attacking the former "Apprentice" star after Manigault Newman leaked a recording of her firing by Chief of Staff John Kelly on NBC's "Meet the Press" Sunday. Trump said Monday he spoke to "Apprentice" producer Mark Burnett and said no tapes exist of his using "that word."
.@MarkBurnettTV called to say that there are NO TAPES of the Apprentice where I used such a terrible and disgusting word as attributed by Wacky and Deranged Omarosa. I don't have that word in my vocabulary, and never have. She made it up. Look at her MANY recent quotes saying….
….such wonderful and powerful things about me – a true Champion of Civil Rights – until she got fired. Omarosa had Zero credibility with the Media (they didn't want interviews) when she worked in the White House. Now that she says bad about me, they will talk to her. Fake News!
"I don't have that word in my vocabulary and never have. She made it up," Trump tweeted.
There was some confusion over whether Manigault Newman had actually heard him use the word on tape or whether someone made the claim to her. She attempted to clear up that discrepancy — in her book she says she didn't hear it herself — when she said she heard him use the N-word after the book had gone to press.
Trump counselor offers an explanation
Talking to White House reporters on the North Lawn driveway Tuesday, Kellyanne Conway, counselor to the president, suggested she had actually briefed the president during the campaign regarding the possible release of an N-word tape.
"It was my job to tell the president every rumor, innuendo, fact, fiction," Conway said.
Trump, after calling her a "low-life" a day earlier, referred to Manigault Newman as "deranged" in Monday's tweets.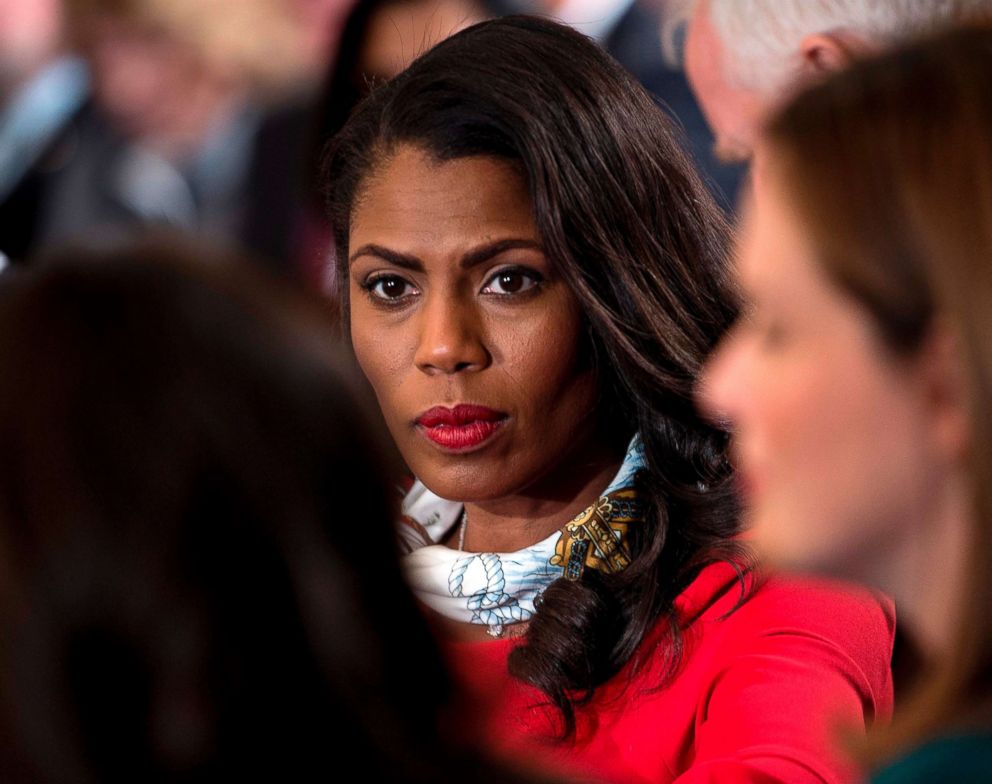 Manigault Newman released audio of her conversation with Kelly Sunday and then followed that up by releasing a conversation with Trump himself on Monday's "Today" show. She played just a brief clip — not independently verified by NBC — in which the president seemed surprised by her exit and said he was not responsible.
It's unclear whether Manigault Newman recorded any other conversations during her time at the White House when she was the most senior African-American in the West Wing.
Trump has been accused of racist behavior many times over the past two years since he took office. He has been accused of racial insensitivity in everything from his criticism of NFL players' protests to LeBron James' intelligence and his statement that there were "very fine people on both sides" at the Charlottesville riots in August 2017.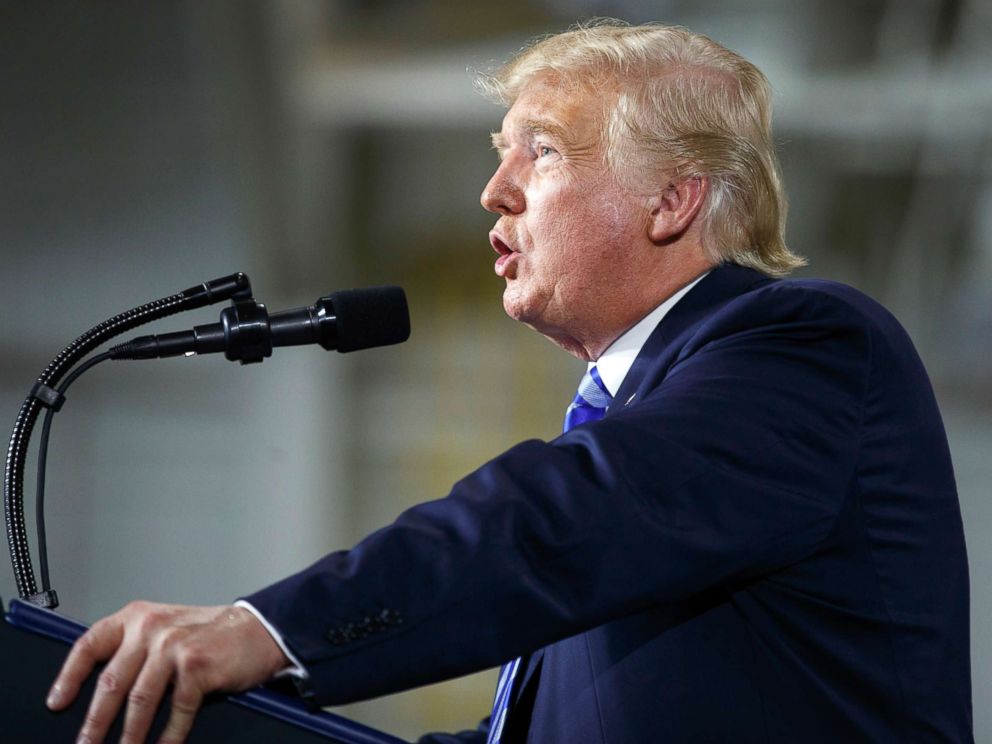 Two days ago, Rep. Elijah Cummings, D-Md., told ABC News' "This Week" that the president's words on racism "ring hollow."
"He has not gone far enough," Cummings said. "I think it's a low bar for the president of the United States to simply say he's against racism. He's got to do better than that."
Trump counselor Conway appeared on the same show Sunday and said she wouldn't be working for Trump if he were racist.
"I have never a single time heard him use a racial slur about anyone," Conway said. "I also never heard Omarosa complain that he had done that, and so the only thing that's changed is that she's now selling books."