August 14, 2018
813 Views
Bill CosbyOpens a New Window.'s attorneys are fighting a team of experts' proposal to label him a "sexually violent predator" for life, claiming the move would not only be "unconstitutional" — but would destroy his "reputation!"
In Pennsylvania court documents exclusively obtained by Radar, the disgraced funnyman's new attorneyOpens a New Window. Joseph P. Green Jr. argued that a sex offender registration would only serve to "punish, shame and control" him "in violation" of his "constitutional rights."
"This is…manifestly punitive in this case where no misconduct regarding children has ever been alleged, and creates an unsupported but irrebuttable presumption of dangerousness," Green wrote in the August 9 document.
Though he's been accused of sexually assaulting dozens of women, the lawyer also called the label "excessive" for an "81-year-old blind man."
In a shocking move, the attorney claimed he feared the internationally reviled comedian's "reputation" would be "impaired" by an SVP status.
"The requirement for lifetime registration, and authorization for a designation as a sexually violent predator…violate that right to reputation," Green argued.
"The Court must declare the statute unconstitutional, and refuse to hold a hearing on the Commonwealth's request to deem Mr. Cosby a sexually violent predator," he concluded.
As Radar previously reported, a panel of court-appointed psychologists ruled Cosby should be a registered sex offender for the rest of his lifeOpens a New Window..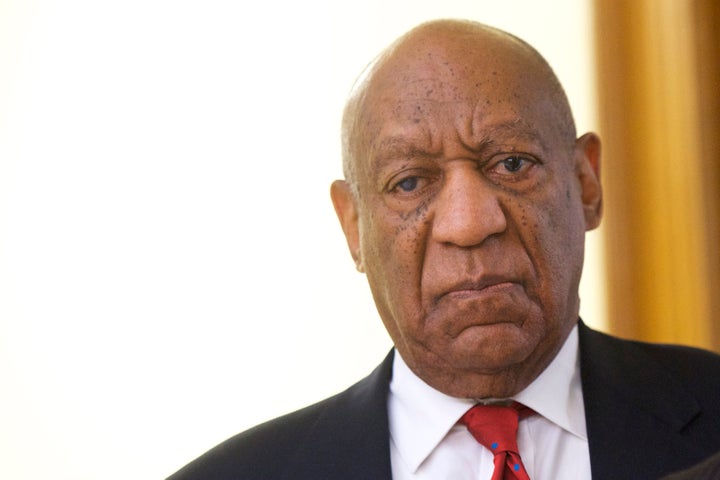 The College of William & Mary's board has voted to rescind Bill Cosby's honorary degree after the comedian's conviction for sexual assault.
"The William & Mary Board of Visitors voted today to rescind the honorary Master of Arts degree awarded to Bill Cosby in 1993," the university, in Williamsburg, Virginia, said in a statement on Friday. "Since that degree was bestowed, information came to light and was confirmed that Mr. Cosby engaged in abhorrent conduct antithetical to our university's core values."
The statement added that the university is "committed to both the elimination of sexual violence and the adherence to due process."
A suburban Philadelphia jury in April found Cosby guilty on three felony counts of aggravated indecent assault related to accusations that he drugged and sexually assaulted Andrea Constand, a former women's basketball coach at Temple University, in 2004.
Cosby's sentencing is scheduled for Sept. 24. He faces up to 30 years in prison.
source:radarhuffpost