August 13, 2018
625 Views
The Queen of Soul, 76, surrounded by her family in Detroit has died! Her family is asking for prayers and privacy! The world mourns one of it's greatest legends "The Queen".
She is picture here during her last performance in NYC in November 2017 for Elton John Aids Foundation Fall Gala. Last summer she canceled a series of concerts citing 'doctor's orders'.
Her last performance as on November 2, 2017 for the Elton John AIDS Foundation in New York, the site reported.
The National Enquirer published reports in May 2017 of Franklin having lost more than 100 pounds because of a "cancer relapse," an anonymous source told the tabloid. "She was due to have radical chemotherapy treatments, and was told by doctors she needed to lose weight if she wanted to survive."
The following month, she canceled a concert in Toronto scheduled for July because of "doctors orders," according to the Daily Mail.
Showbiz 411 reported that Franklin was "[o]riginally diagnosed with cancer in 2010." However, while she admitted in 2011 that she had gone "through a number of procedures," Franklin told Access Hollywood that "I don't know where 'pancreatic cancer' [reports] came from."
She had "highly successful" surgery in 2010, though she never addressed the details of the procedure that forced her to cancel a series of scheduled concerts at the time.
Franklin began her career nearly 60 years ago, with the first of her 42 studio albums released in 1956 at the age of 14, on her way to collecting 20 Grammy Awards and dozens of other musical prizes and accolades.
She revealed earlier that year that 2017 would be her final year performing.
Icon: Aretha's family have asked for prayers and privacy for the the singing legend, who has battled health problems for the past number of years (pictured 1967)
'I will be recording, but this will be my last year in concert,' she announced during a Detroit radio interview that February. 'This is it.'
The Respect icon has struggled with weight issues throughout her life, and has battled alcoholism. She was also previously a heavy smoker.
While still amazingly performing into her seventies, the superstar has on occasion canceled performances for undisclosed medical treatments; she denied reports she was battling pancreatic cancer in 2011.
Health issues: The Respect icon has struggled with weight issues throughout her life, and has battled alcoholism. She was also previously a chain smoker
However all three of Aretha's siblings fell to cancer.
Her brother Cecil who was also her manager, died from lung cancer on December 1989.
Her sister Carolyn died the previous year in April 1988 from breast cancer, while eldest sister Erma passed from throat cancer in September 2002.
Aretha was the fist ever woman inducted into the Rock And Roll Hall of Fame in 1987; and topped Rolling Stone's Greatest Artists Of All Time list.
She has won 20 Grammys in throughout her career, including three special honors: the Legend Award (1991), the Lifetime Achievement Award (1994) and the MusiCares Person of the Year (2008).
Aretha Franklin arrives at NBC Studios to promote 2014 album
'This is it': She revealed last year 2017 would be her final year performing, though she would continue to record music
According to various reports circulating on Sunday night (August 12), soul legend Aretha Franklin, 76, is said to be gravely ill. Roger Friedman of Showbiz 411 was the first to report the news at 10:28 p.m. Eastern, when he wrote that Franklin "is gravely ill in Detroit. The family is asking for prayers and privacy. Aretha is surrounded by family and people close to her."
The legendary Queen of Soul was forced to cancel her April 28 appearance at the New Orleans Jazz & Heritage Festival–better known simply as Jazz Fest–when the organizers announced she needed to pull out "on advice of her doctors."
At the time, Lady Soul's management, in a statement noted Franklin "has been ordered by her doctor to stay off the road and rest completely for at least the next two months. She is extremely disappointed she cannot perform at this year's New Orleans Jazz & Heritage Festival as she had expected and hoped to."
A performance on her 76th birthday on March 25 at the New Jersey Performing Arts Center in Newark was also canceled.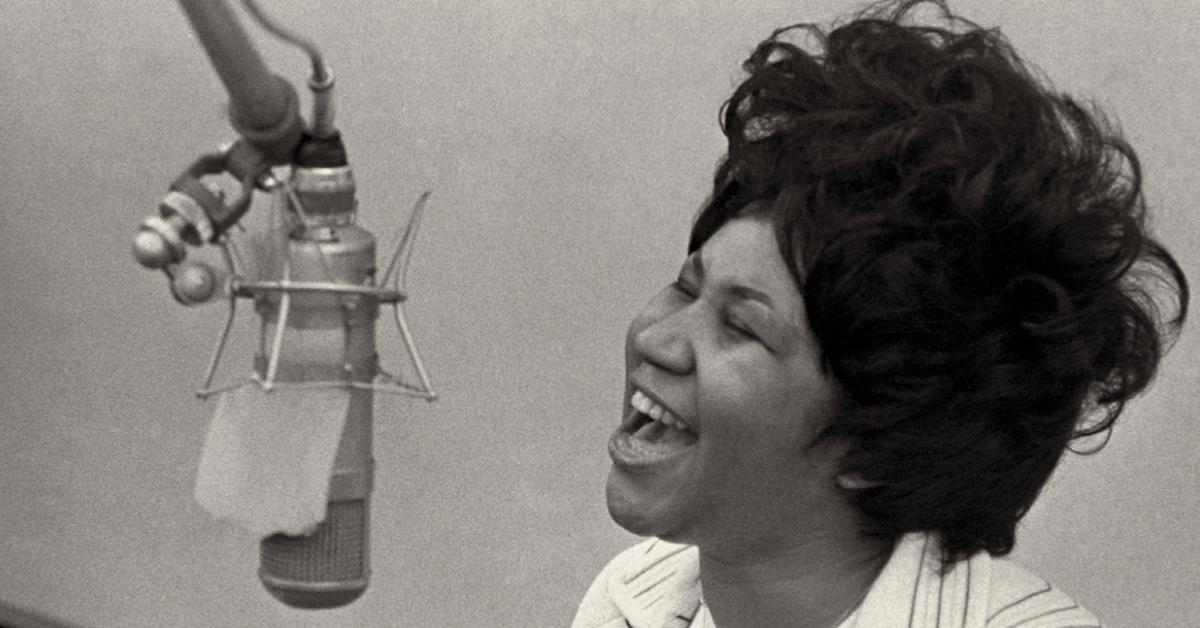 Franklin's place in music history will be assured. Since she first placed a single on the Billboard chart in 1961 ("Won't Be Long," on Columbia Records), she's racked up an amazing 88 chart singles, including, of course, such timeless hits as "Respect," "Chain of Fools" and "(You Make Me Feel Like) A Natural Woman" with legendary producer Jerry Wexler for Atlantic Records in the '60s.
Twenty of her singles topped the R&B chart. The first: 1967's "I Never Loved a Man (The Way I Loved You"; the last: 1985's "Freeway of Love."
Franklin scored 17 Top 10 pop hits, including nine for Atlantic from 1967-1968.
Source: dailymail.com
Photo Credit: AP News