August 9, 2018
526 Views
Lindsay Lohan criticized some women for speaking out about their experiences with sexual misconduct, saying they "look weak."
In an interview with Britain's The Times on Wednesday, Lohan said she can't condone "attention-seekers" and didn't have any #MeToo moments during her time working in the entertainment industry.
"So, I don't really have anything to say. I can't speak on something I didn't live, right? Look, I am very supportive of women. Everyone goes through their own experiences in their own ways," Lohan said.
"If it happens at that moment, you discuss it at that moment," she added. "You make it a real thing by making it a police report."
Lohan, however, doesn't think the movement is giving the female population power.
"I'm going to really hate myself for saying this, but I think by women speaking against all these things, it makes them look weak when they are very strong women," the actress said. "You have these girls who come out, who don't even know who they are, who do it for the attention. That is taking away from the fact that it happened."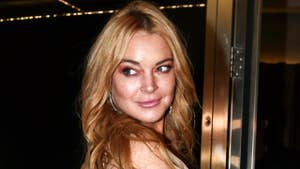 The actress defended Harvey Weinstein when allegations of sexual assault first emerged against the disgraced movie mogul. In since-deleted Instagram Stories, Lohan said she felt "very bad" for Weinstein and said she doesn't "think it's right what's going on."
She also called on Weinstein's then-wife Georgina Chapman to "stand and be there for her husband."
The 32-year-old actress is c
Source: foxnews.com
Photo Credit: TVNZ