July 20, 2018
1491 Views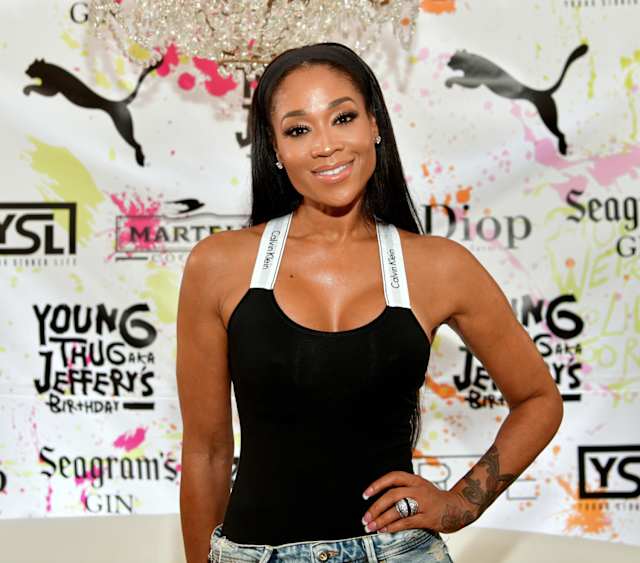 Getty Images
Love & Hip Hop Atlanta star StevieJ and r&b legend Faith Evans have reportedly tied the knot. And while Stevie's ex Mimi Faust has no hard feelings, she does have a word of advice for his new bride. Mimi was stopped by celebrity blogger Freddy O while leaving fellow cast mate Karlie Redd's single release/engagement party. The mom of one sent her well wishes to Karlie and her new fiancé Arkansas Mo. "I'm so happy for Karlie," she says. "I hope she runs off into the sunset and have all kinds of babies and sh*t."
Mimi is then asked for her thoughts on Stevie's sudden marriage to Faith Evans. After questioning if it was fake news concocted for "the blogs", the reality star offered her congratulations sprinkled with some shade, and then wrapped it up with a plug of her new eye wear line.
If you recall, Stevie and Mimi broke up after she discovered he was smashing his-then artist Joseline Hernandez.
Mimi is now dating WNBA player Tamera "Ty" Young while peacefully co-parenting with Stevie. No wonder Mimi is skeptical about Stevie's marriage! Back in the day, she discovered that Stevie and Joseline's "I do's" were all a sham.
Source:vh1