February 12, 2018
310 Views
Vanessa Trump and two others had to undergo decontamination and remain under observation at a New York City hospital after opening an envelope which contained an unknown white powder. The Secret Service has joined an investigation by New York City police into what appears to be an attack on the daughter-in-law of President Donald Trump and his son Don Jr:
The wife of Donald Trump Jr. was taken to a New York City hospital Monday after she opened an envelope containing an unknown white powder.

The letter was addressed to Donald Trump Jr. and sent to the couple's apartment on East 54th Street in Manhattan.

His wife, Vanessa, opened the letter just after 10 a.m. She and two other people were decontaminated by firefighters at the scene and taken to a nearby hospital for evaluation.
So far, officials are telling the media that Vanessa and the other two people are doing well. The call went out this morning at a little after 10 am this morning. The substance has not yet been identified, but the field tests have come back negative for biological components.
If this is a stunt, it's going to be a very expensive stunt — in the costs to taxpayers, and hopefully in the costs to the perpetrators. Staging a terroristic threat, regardless of whether it was legitimate or not, could cost a perp two to seven years in prison for a class D felony either way. Federal law is more ambiguous if the device turns out to be a hoax, but sending in the mail will almost certainly trip some federal felony statutes, too.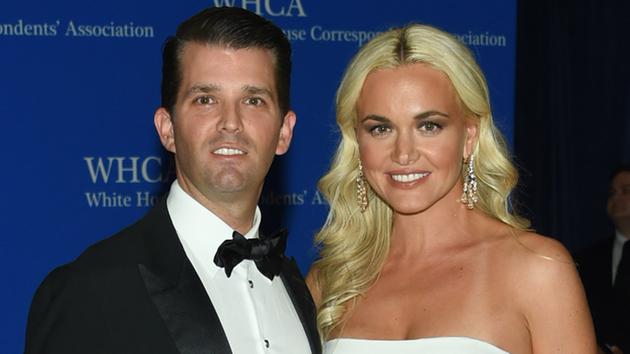 We'll update this post as developments emerge. For right now, everyone appears to be safe. Perhaps all of the Trumps might want to have their mail redirected to a service for the next few years.
Update: Perhaps it wasn't a hoax. The AP report says Mrs. Trump was "coughing and nauseous" after opening the envelope:
Police say Donald Trump Jr.'s wife opened an envelope that contained white powder, felt ill and has been taken to New York City hospital.

They say Vanessa Trump called 911 Monday morning after opening a letter addressed to Donald Trump Jr. at their midtown Manhattan apartment. Police say she said she was coughing and felt nauseous.
That sounds worrisome, to say the least.
Update: CNN reports that the NYPD has concluded that the substance was "nonhazardous," but perhaps that's a preliminary assessment. We'll wait to see if and when that gets announced on the record.