December 6, 2017
403 Views
DMX may be going away for a long time, and we're not talking about rehab this time. The rapper reportedly pleaded guilty to a single count of tax fraud on Thursday (Nov. 30) and now could be facing several years in a federal prison, according to the Associated Press.
The guilty plea comes five months after X, whose government name is Earl Simmons, was charged with 14 counts of tax fraud and withholding $1.7 million in taxes from the IRS. "While raking in millions from his songs, including 'X Gon' Give it to Ya,' DMX didn't give any of it to the IRS," the U.S. attorney determined.
"Today, Earl Simmons admitted to systematically cheating on his taxes. By insisting to be paid in cash whenever possible and having royalty payments diverted to the accounts of financial surrogates, Simmons concealed hundreds of thousands of dollars of income from the IRS," Joon H. Kim, the acting United States attorney for the Southern District of New York, said in a statement. "Simmons made a choice between 'Right or Wrong,' and did the right thing, admitting his guilt, and agreeing to pay his tax liabilities. No matter who you are or whatever fame you may have achieved, the law applies equally to all, and no one is exempt from the shared obligation to pay our taxes."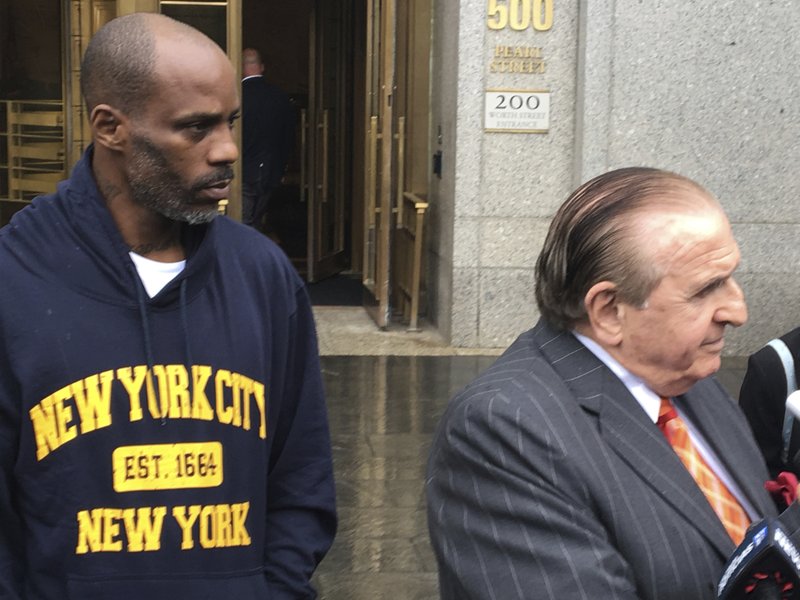 During his moment of truth in court, DMX blamed his carelessness on the "people in charge of me," who ultimately handled his finances between the years of 2010 and 2015. Nevertheless, the Ruff Ryders artist admitted that he shared some of the blame. "I'm responsible… I failed to file taxes," DMX admitted.
As part of his guilty plea, X reportedly agreed to repay the IRS through royalties and future earnings from concerts and other products. The rapper could do up to five years in prison. Sentencing for DMX's tax evasion case will take place on March 29.
Source: BET.com
Photo Credit: 800