December 4, 2017
292 Views
The Queen biopic Bohemian Rhapsody has lost its director, Bryan Singer, in the middle of production.
A representative for 20th Century Fox said on Monday that Singer was no longer the director of the film.
The Hollywood Reporter wrote on Monday that Singer failed to show up to the London set on a number of occasions. The actor Rami Malek who stars as Freddie Mercury in the film reportedly complained to the studio about Singer's unprofessionalism on behalf of the cast.
Studio representatives declined to comment on the circumstances surrounding Singer's departure or future plans for the film, which is currently slated for a December 2018 release.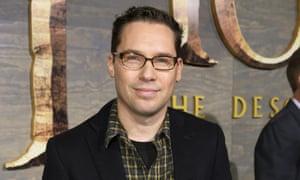 Singer, 52, is best known for directing the X-Men films and The Usual Suspects. Representatives for Singer did not immediately respond to request for comment.
Source: theguardian.com
Photo Credit: The Nation