November 20, 2017
376 Views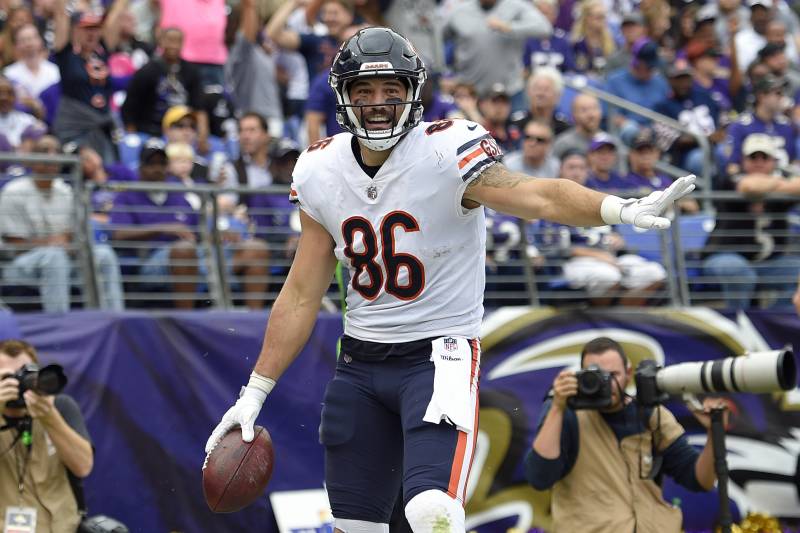 Nick Wass/Associated Press
Chicago Bears tight end Zach Miller tweeted Monday he has returned home from the hospital after undergoing surgery on his left leg.
Miller suffered a season-ending knee injury in Chicago's 20-12 defeat to the New Orleans Saints in Week 8. ESPN's Chris Mortensen spoke to a source who said Miller's popliteal artery was "shredded from above the knee joint to below the knee."
Not only was the injury severe enough to put Miller's career in jeopardy, the Associated Press' Andrew Seligman spoke to Dr. Alexis Colvin, an orthopedic surgeon at Mount Sinai Hospital in New York City, who explained the fast reaction from medical personnel spared Miller from possible amputation.
"If you don't have blood flow to the leg and it's been more than eight hours, you can have a likelihood of having to amputate the leg as high as 80-plus percent," Colvin said. "But in his [case], everything was very timely. Everyone saw it. The injury had immediate attention to it. It's pretty unlikely."
Miller shared a statement on Twitter thanking those who aided in his recovery:
Miller had 20 receptions for 236 yards and two touchdowns through his first eight games.
While it's unclear when the 33-year-old will be healthy enough to return to the field, the Bears ruled out a comeback this season when they formally placed him on injured reserve Nov. 7.
Source: bleacherreport.com
Photo Credit: Patch