June 19, 2017
379 Views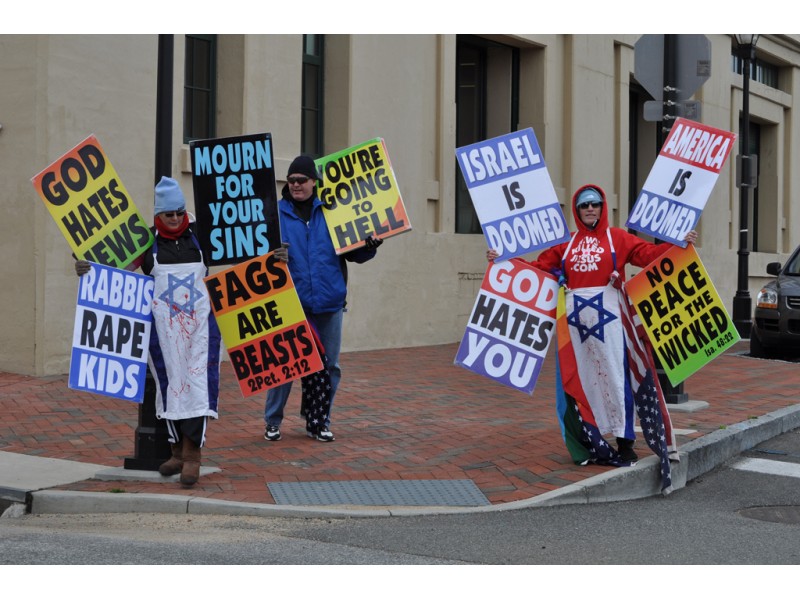 The controversial Westboro Baptist Church made a stop in Fort Walton Beach and Niceville Sunday as part of the church's "God Hates Your Idols Tour."
Niceville Police Chief David Popwell said he believed it was the first time members of the church have visited Northwest Florida after threatening to do so for years.
Nine Westboro members planned to picket 11 churches.
"We called a meeting and contacted churches that were targeted," Popwell said. "We told them to let the protesters speak their piece and they'll be on their way. The worst thing to do is get into a confrontation. They left with no incidents."
Based in Topeka, Kansas, the Westboro Baptist Church preaches that the deaths of service members are the direct result of God's retribution for what it calls "America's wickedness." The church is also infamous for opposing homosexuality and believes that God punishes the United States through tragic events. It first gained national attention after members protested funerals for service members killed during the wars in Afghanistan and Iraq. In July 2011, the group threatened to protest a funeral of a Niceville family that was killed when their private plane crashed on the way to Destin. Hundreds of counter protesters showed up to shield the ceremony from Westboro Church members.
Sunday afternoon, Okaloosa County Sheriff's Office shared a couple of photos of protesters holding signs along First Street in downtown Fort Walton Beach. In a video, you can hear some church members peacefully respond to the protest by singing "God Bless America."
Fort Walton Beach Police Chief Edward Ryan said he had also reached out to local parties involved to set "ground rules." No incidents were reported in Fort Walton Beach.
"The major part of our planning involves making sure that everyone's First Amendment rights are protected and that peace is kept," he said. "The FWBPD had multiple discussions with protesters and counter protesters so everyone knew about their rights as well the rights of others."
Days before the protest, Fort Walton Beach First United Methodist Church posted on its Facebook page to inform congregation members that protesters would be out on the sidewalk and a police officer would be present. The post asked to pray for the Westboro Baptist protesters instead of engaging with them.
"Let them exercise there First Amendment right even as we ask God to excise the hate from their hearts," the post read.
Popwell said he equates the protestors of Westboro Baptist to the average bully. Ignoring them could very well decrease the chances of them coming back.
"They want to get you upset, but if you don't engage with them they're just nine people holding signs in an empty parking lot," he said. "I thank the citizens for making it a non-issue so everyone can enjoy the rest of our Father's Day."
Source: NWF Daily News
Photo Credit: Outsmart Magazine/Patch