November 12, 2019
169 Views
Some homeowners near New Carlisle woke up to a surprising package in their yards over the weekend: a bag with KKK fliers and a pouch of candy.
A local family found these KKK fliers and a pouch of candy dropped off in their front yard over the weekend.

What they want the people who distributed them to know — tonight at 5 & 6 on @WSBT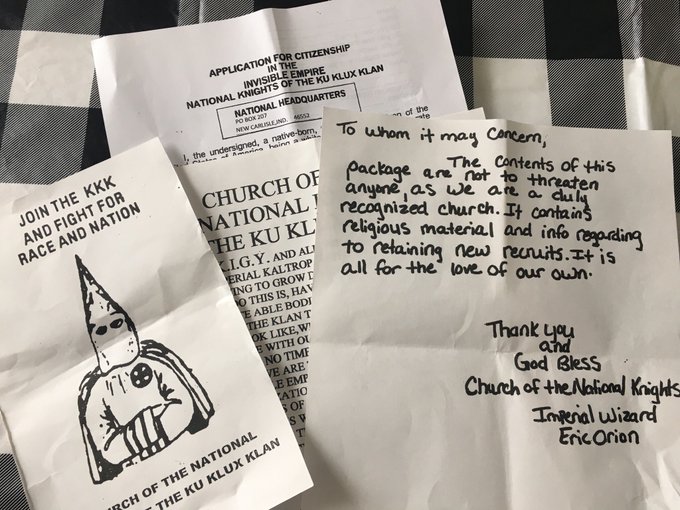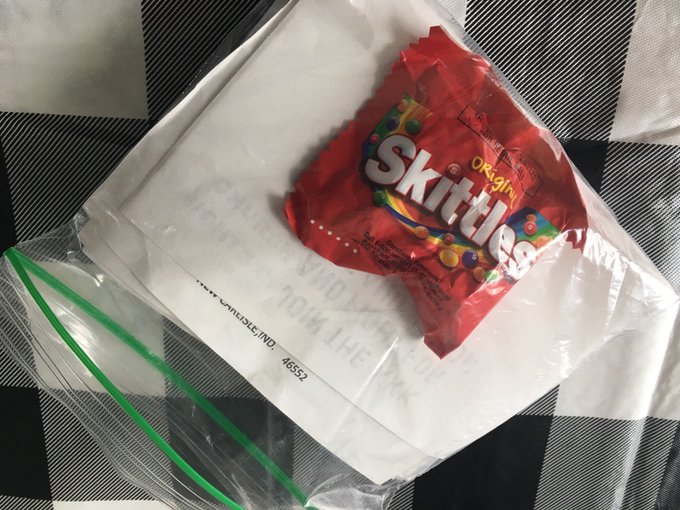 People are upset to see these sorts of materials distributed there, especially one man WSBT 22 talked to, who reached out to let us know about what he found outside of his home.

He says what the KKK stands for has no place in his community or our country.
"Just holding it makes me feel dirty," said Rey Barreto.
That's Barreto's reaction to the KKK materials he and his wife spotted in their front yard Sunday morning. It contains a pack of skittles and an application for citizenship for the Church of the National Knights of the Ku Klux Klan.
There's also a paper asking people to "join the KKK and fight for race and nation."
Barreto lives on Timothy Road just south of New Carlisle. While on his bike, he says he saw homes on his street and others nearby with the same packets in their yards, too.
"Other than littering, there was nothing that they had done that was against the law," said Barreto.
He acknowledges the content of the materials is a freedom of speech, but he says that doesn't make it right.
"People should know that this is going on," said Barreto.
He says the people who distributed the papers shouldn't be allowed to get away with it anonymously.
"They thrive on people remaining silent and doing nothing, and that's all it takes for this kind of thing, this evil to get hold," said Barreto. "I won't be silent. There's a reason why they wear a hood. If this was so nice and wholesome, they wouldn't have to hide their identity and they wouldn't have to be wearing a hood."
The local KKK leader who has his name signed at the bottom of one of the pages, Eric Orion, sent us this statement:
"We the Church of the National Knights are your average hard-working Americans, who engage our right to freedom of speech, for our literature is not to threaten but rather find good solid brothers and sisters to stand up for our cause."
Orion also says that his group is not the Klan from the 1920s anymore.
But the Southern Poverty Law Center identifies the Church of the National Knights of the Ku Klux Klan as a "hate group."