October 14, 2017
875 Views
In support of the stance started by former NFL quarterback Colin Kaepernick, the cheerleaders of Howard University continue to kneel during the national anthem, as they have done since last season.
The New York Times reports that during the university's most recent game against North Carolina Central, Howard's cheerleaders knelt, and when the "Black National Anthem" was played afterwards they stood with raised fists.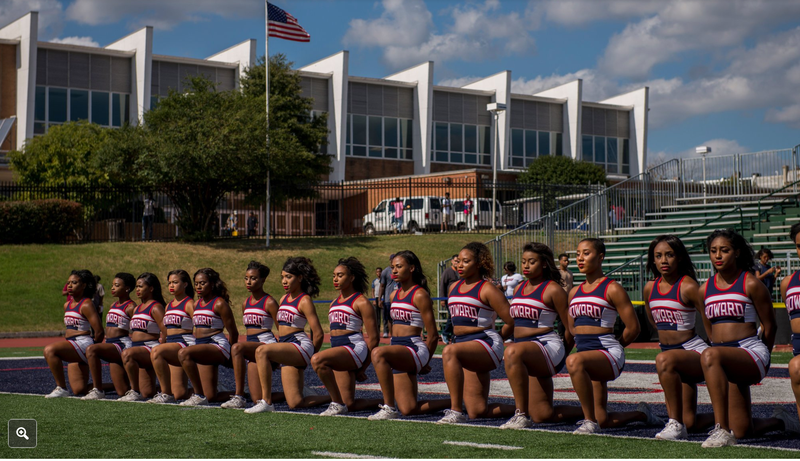 Because Howard is an HBCU, the kneeling cheerleaders executed their act of protest en masse, unlike at predominantly white institutions where a few black cheerleaders have taken a knee by themselves—and been booed for it. There were no boos at Howard's William H. Greene stadium last Saturday.
"I think about the national anthem and what it stands for," said co-captain Sydney Stallworth to the Times. "I think about liberty and justice for all, and how it's not being executed in our country right now. And I think about how lucky I am to go to the greatest historically black university in the country—not arguably; it's the greatest—and so lucky to have this platform."
The HU cheerers have taken the stance since September 2016, shortly after Kaepernick began his silent protest on NFL sidelines
"It's not surprising that when there's an anthem protest, you see HBCUs at the forefront of the resistance, because that's where we've always been," said political pundit and professor Marc Lamont Hill.
It's also not surprising that black women are at the fore of the forefront.
Source: theroot.com 
Photo Credit: Everystockphoto