December 6, 2019
403 Views
New video has been released weeks after a mother was charged in her 3-year-old son's death at Charlotte Douglas International Airport in September. Jaiden Cowart died from injuries he suffered after a fall from an escalator at the airport.
WBTV learned on Tuesday, Nov. 19 that there were active warrants out to charge Jiterria Lightner with three counts of misdemeanor child abuse. If found guilty, she could face jail time.
CMPD said that Lightner turned herself in Thursday, Nov. 21 at the Mecklenburg County Sheriff's Office and was served with the warrants for three counts of misdemeanor child abuse. According to the warrant, the charge comes because Lightner allowed "the child to play, unsupervised, on and airport escalator."
On Wednesday, Dec. 4, new video was released that showed the moments before the tragic fall happened. The video was recorded by surveillance cameras near the escalator where Cowart fell.
The surveillance images show Cowart and his siblings walking around near the escalator. Lightner is out of frame for much of the video. The video shows the kids walking in the small space between the escalator and a parallel staircase. Video then shows Cowart and his sister latch on to the moving escalator handrail and get carried upwards. The deadly fall happens when the children are out of frame. Seconds after the fall, an adult and one of Jaiden's siblings are seen heading back behind the escalator.
**WARNING: Be advised that this video is difficult to watch. Viewer discretion is advised**
Default Mono Sans Mono Serif Sans Serif Comic Fancy Small CapsDefault Small Medium Large X-Large XX-LargeDefault Outline Dark Outline Light Outline Dark Bold Outline Light Bold Shadow Dark Shadow Light Shadow Dark Bold Shadow Light BoldDefault Black Silver Gray White Maroon Red Purple Fuchsia Green Lime Olive Yellow Navy Blue Teal Aqua OrangeDefault 100% 75% 50% 25% 0%Default Black Silver Gray White Maroon Red Purple Fuchsia Green Lime Olive Yellow Navy Blue Teal Aqua OrangeDefault 100% 75% 50% 25% 0%Video released after mother charged in 3-year-old's fatal fall from CLT Airport escalator
A draft memo from the Charlotte Douglas Aviation Department notes that the complete surveillance footage shows the children hanging around the escalator for about an hour. The memo notes that the adult seen with the children remains out of view of the cameras most of the time the children are near the escalator.
Additionally, an airport incident report notes that a witness to Cowart's fall told first responders that "the mother was nowhere near the child".
Charlotte-Mecklenburg Police said officers responded to the incident at the airport around 9 p.m. on Sept. 25. CMPD says the toddler had fallen in the stairway near the baggage claim area. Airport Medic immediately arrived on the scene and began to administer first aid. The child was then taken to a local hospital with life-threatening injuries, police said. Cowart was taken to Atrium Health's Levine's Children's Hospital and was pronounced dead on Sept. 28.
Lightner's defense attorney, Michael Greene, spoke with WBTV about the situation on Nov. 19.
"I think she's reliving it every minute of her life and I think that this doesn't help," Greene said.
Greene says Lightner and her three young children were waiting to be picked up from the airport when the incident happened.
"She was watching her children. In the event where it happened, she was literally 10 to 15 feet away," explained Greene.
The attorney says two of the children were in between an escalator and a staircase, when they hooked their arms around the moving escalator belt, got carried up the escalator and ended up falling off.
"I think that everyone's gonna see that this was an accident and with some other provisions that could have happened at the airport, probably could have been prevented," Greene said.

Alex Giles WBTV✔@AlexGilesNews
This is Jaiden Cowart – the little boy died after falling from an escalator at @CLTAirport – his mother is now facing charges – story tonight on @WBTV_News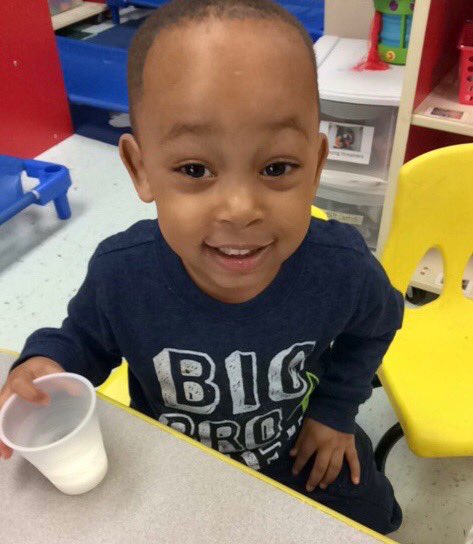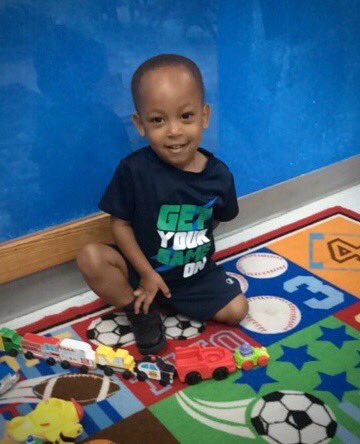 46:13 PM – Nov 19, 2019Twitter Ads info and privacySee Alex Giles WBTV's other Tweets
The attorney says there are other escalators at the airport where a child physically wouldn't be able to fit in between the escalator and stairs to get themselves in such a predicament.
Charlotte-Douglas International Airport previously provided WBTV with a statement about the situation.
"We are committed to and constantly reviewing safety and risk. We review any and all recommendations and take appropriate measures. The escalator you are referencing was inspected and was released back in service the following day," the airport said in the statement.
Greene says anyone who has a child should be able to sympathize with his client..
"No one has a child strapped to their hip for 24 hours a day. That doesn't necessarily mean that there's a neglect going on," Greene said.
After surveillance video showing the moments prior to Cowart's fall was released, Greene continued to maintain that his client was innocent.
"You can see it's something that happened that was tragic, but what you can't see is exactly where the mother is and that's not because she wasn't there," said Greene in a phone interview. "What you can't see is that she's 10 to 15 feet away and that's because there's no cameras where she was sitting."