September 5, 2018
234 Views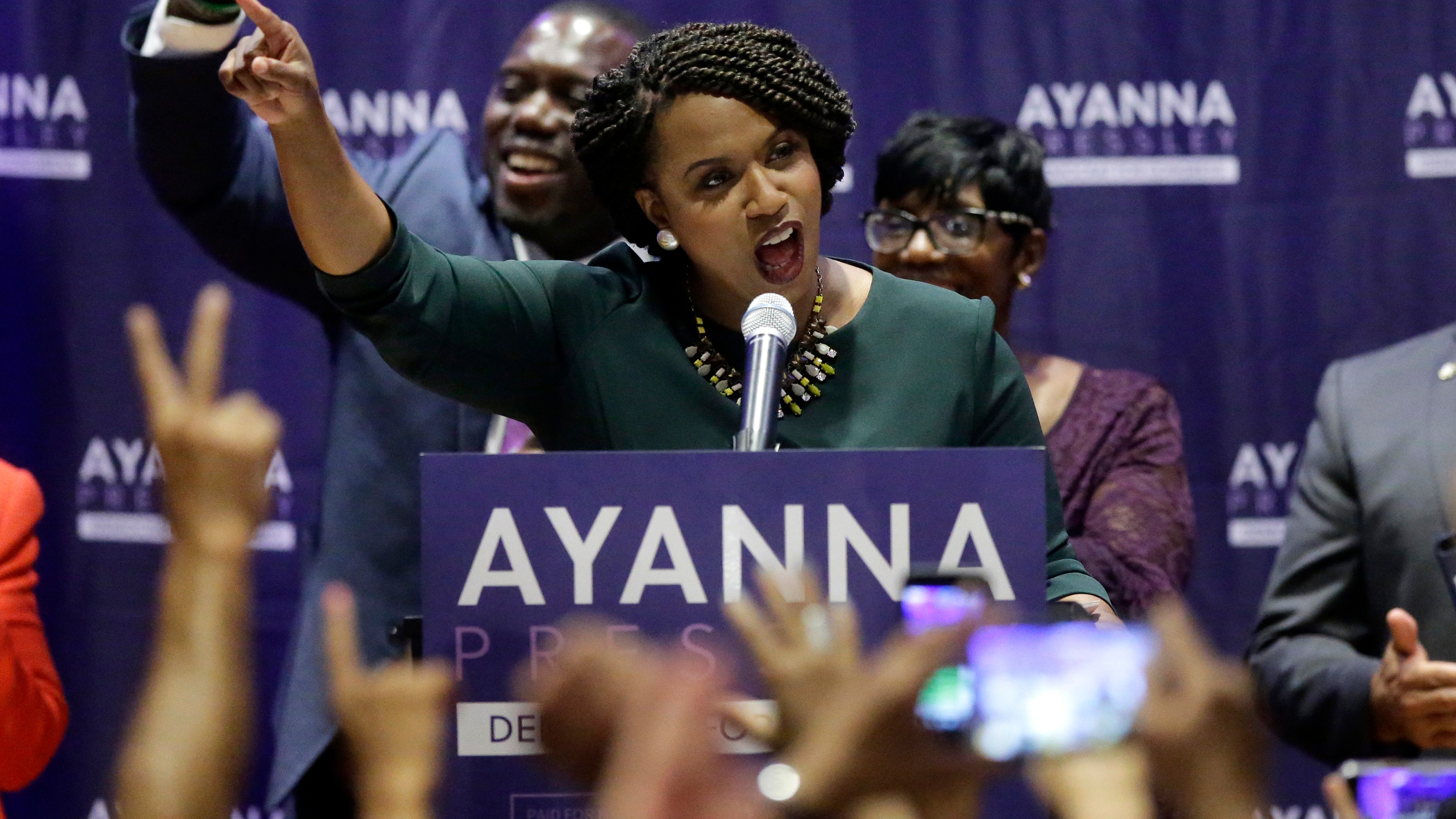 More women than ever are running for political office. Sign up for our newsletter following them.

MASSACHUSETTS JUST BOOTED A 10-TERM DEMOCRATIC INCUMBENT.
Progressive Ayanna Pressley, the first woman of color ever elected to the Boston City Council, defeated Rep. Mike Capuano for Massachusetts' 7th Congressional District, in a race long billed as a referendum on the future of progressivism in the Democratic Party. Pressley took home almost 60 percent of the vote. She ran on the campaign slogan "Change can't wait" and portrayed herself as part of a much-needed wave of "activist leadership." Pressley will now almost certainly head to Congress, where she'll become the first woman of color to represent Massachusetts. The district is so liberal that no Republican even bothered to run. Watch the moment Pressley knew she won here.
FYI: Pressley's victory is sure to draw comparisons to Alexandria Ocasio-Cortez's win over Rep. Joe Crowley in New York. While Pressley and Ocasio-Cortez supported each other, their races weren't all that similar.
In less stunning news, Sen. Elizabeth Warren won her Democratic primary. That's easy to do when you're running uncontested. (All six women campaigning for statewide executive office also ran uncontested.)
FYI: President Donald Trump may love to call Warren "Pocahontas," and her critics charge that Warren used claims of Native American ancestry to advance her career, particularly at Harvard Law School. But this week, the Boston Globe released the results of "the most exhaustive review undertaken of Elizabeth Warren's professional history" and "found clear evidence" that Harvard never considered her ethnicity in Warren's hiring process.