October 19, 2019
214 Views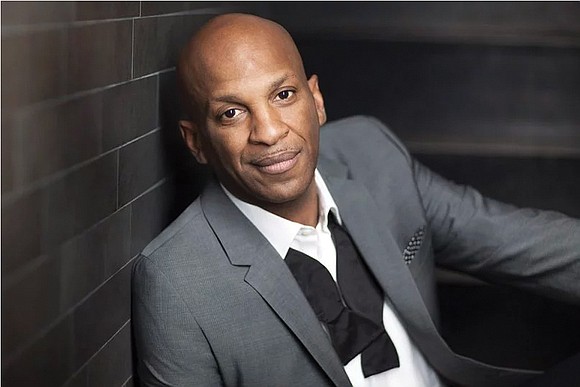 Gospel artist and pastor Donnie McClurkin photo by Christian Lantry
Two decades ago, gospel singer and pastor Donnie McClurkin stepped on a London stage to record his second album.
Now, he's returning to the United Kingdom for 20th anniversary concerts on Oct. 18 and 19 to reprise the music of his "Live in London and More" CD that featured the songs "That's What I Believe" and "We Fall Down."
The Grammy-winning pastor of Perfecting Faith Church, a Pentecostal congregation in Freeport, N.Y., said he latched onto the popularity of black gospel music that existed overseas long before his 1999 concert.
"People like Andrae Crouch and Edwin Hawkins and the like made the music global so it was all a byproduct of the global impact that American gospel had," he said.
Rev. McClurkin, who will turn 60 on Nov. 9 and celebrate with a gospel-star-studded celebration a week later in Jamaica, N.Y., also hosts "The Donnie McClurkin Show." The show features a mixture of new and classic gospel music, interviews and inspirational messages that air online and in some 60 markets from the United States to the United Kingdom to countries in Africa.
He talked to Religion News Service about how Oprah Winfrey boosted his career, the status of his relationship with gospel artist Nicole C. Mullen and how retirement is a ways off.
The interview has been edited for length and clarity.
Why did you decide to record an album in London 20 years ago?
I decided to go to London, which was considered unusual by the record company itself, because of my mentor, the late great Andrae Crouch. He did a musical concert in 1978 in London. That became a landmark. And I always wanted to go to London from the time I knew where England was. And that was my prime opportunity because they gave me a blank check and said you just do an album however you want to do it.
Certain celebrities helped you early in your career. Who immediately comes to mind and what difference did they make?
I was nominal, I was at B-level at best — and Oprah Winfrey got wind of the (1996) CD. She put me on her television show and held up the CD and said, "This is my favorite singer. This is my favorite project." And we went from 30,000 to 300,000 in a month and then finally went platinum. Then there's President George W. Bush and President Bill Clinton, and those kinds of things happened and made it something larger than life.
What were the presidents' roles? What did they do?
They brought me to their convention to sing at the (Democratic National Convention), to sing at the (Republican National Convention), opened it up to thousands of people in a room, millions of people around the world and that's where a lot of attention started coming in.
Is this London concert an unusual venture for you now, given you're pastoring a church and hosting a radio show? Do you continue to perform in concert on other occasions?
I'm over in London just about once a year in concert. Since "Live in London" 20 years ago, I've got a very strong base over there, a very strong community in England and in Europe period, from Italy to Germany to Holland to the U.K.