October 16, 2018
397 Views
The city of Atlanta has settled a lawsuit with a former fire chief over his firing for a book containing passages which some saw as anti-gay.
The Atlanta City Council approved a settlement agreeing to pay fired Atlanta fire chief Kelvin Cochran $1.2 million.

In 2013, Cochran wrote a book about his Christian faith titled "Who Told You That You Were Naked?" for a men's Bible study and gave it to around a dozen subordinates he said had either requested copies or shared his beliefs.
In the book, Cochran characterized homosexuality as a perversion. According to city lawyer David Gevertz, the book lumped together gay people, those who have sex outside of marriage and non-Christians with murderers, rapists, pedophiles and those who engage in bestiality, city lawyer David Gevertz said Friday.
The city suspended Cochran and then fired him in January 2015, with Mayor Kasim Reed saying he fired Cochran because the chief violated policy by promoting the book on the job.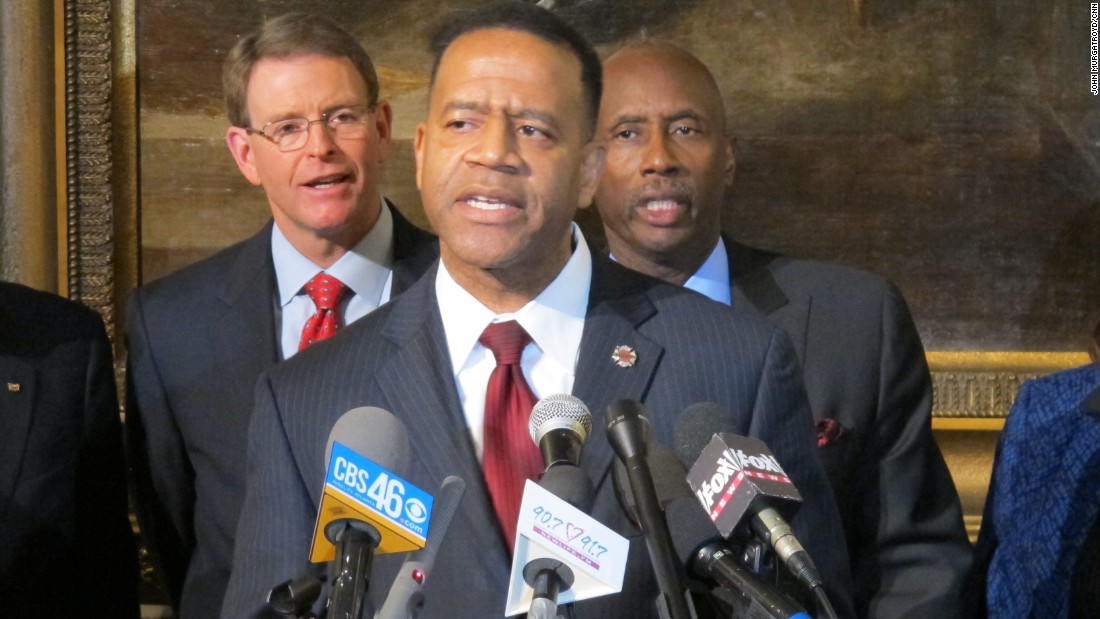 Cochran filed a federal lawsuit against the city and Mayor Kasim Reed, arguing that his free speech and due-process rights had been violated. Cochran also argued that Reed damaged his reputation, with his lawyer arguing that he made impossible for Cochran to get another job in the firefighting industry.
"Given my history and work throughout my career and with the city of Atlanta, I was shocked that writing a book and encouraging Christian men to be the husbands and fathers and men that God had called us to be, would jeopardize my 34-year career," he said.
Cochran had previously asked a judge to reinstate him and also give him back pay.
Source: fox5atl.com
Photo Credit:CNN.com