October 2, 2017
1192 Views
lack Friday, the busiest shopping period of the year, is inching closer and closer. Falling on 24 November, the discounts day acts as the opening weekend to the holiday season for shops up and down the country. 
However many bargain-hunters now avoid the chaos of the shops altogether by ordering their items from the comfort of their sofa. The only downside to this plan is the frustrating wait for your packages as they're delivered to you.
Before the carnage of Black Friday ensues, it's good to know which retailers have given some attention to their delivery services. Here is everything you need to know on deliveries ahead of Black Friday, as well as a round-up of your delivery options at five of the most popular stores.
Which shops have the quickest delivery services?
Many shops now offer next-day delivery, as well as the option to choose what time period your parcel arrives in – however some retailers are going the extra mile and offering even faster services.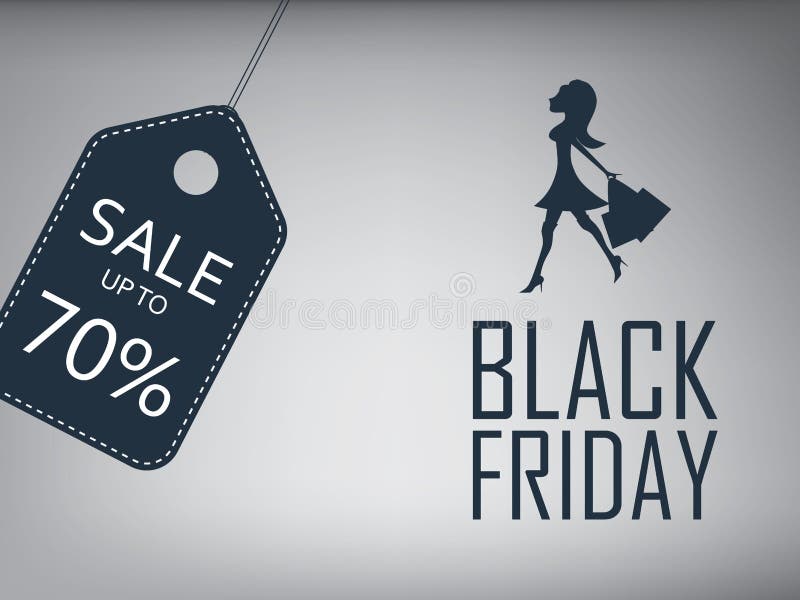 Amazon made headlines two years ago when it announced one-hour deliveries in select postcodes across the UK. For £6.99, the online superstore will send over 20,000 products to you within 60 minutes of clicking 'confirm order, including household items, groceries, electronics and 'seasonal essentials'.
Since launching the service, Amazon has rolled out one-hour deliveries to almost a third of the UK, including in London, Surrey, Hertforshire, Birmingham, South Yorkshire, Manchester, Newcastle and Liverpool.
Keen to get in on the action, Tesco announced a similar initiative earlier this year. Only available in London at the moment, Tesco Now is an app-based service that delivers up to 20 products to you in one hour for £7.99 and two hours for £5.99.
Several British retailers now offer same-day delivery, including Currys PC World, Reiss, Argos, Maplin, House of Fraser, Hotel Chocolat, Ikea, Foyles, The Perfume Shop and Ted Baker in select areas.
Will drones be delivering our parcels soon?
Amazon's foray into the world of delivery drones began last year, as they delivered an Amazon Fire TV and bag of popcorn to a customer within 13 minutes in December 2016. 
After the British government lifted flying restrictions, the UK became the first country to test the service, which the company calls Amazon Prime Air. The drones can take off and land vertically and reach an altitude of 400 feet.
However the drones are limited by their batteries, which only give them a flight range of 10 miles. Until the company has physical locations to dispatch the drones from across the country – a feat it is closer to following its recent purchase of Whole Foods – or finds a way to extent journey times, a full-scale drone delivery programme across the UK will have to wait. 
The delivery options to keep in mind
Although the majority of large retailers offer Black Friday deals nowadays, there are some which go all out. Here's a round-up of the delivery services of some of the most popular shops for the bargain weekend.
Amazon
As well as their one-hour delivery service, Amazon has a plethora of options for customers. Because the online marketplace sells so many different types of products, they have many types of delivery options – which is handy but also a tad complicated.
If you've got Amazon Prime
One-day delivery, which takes one working day (including Saturdays), is free – as is priority delivery, which takes two working days. Both same-day delivery, which arrives between 6pm and 10pm, and nominated-day delivery are also free for Amazon Prime members.
Express delivery, where if you order by 1pm your parcel arrives the next day, costs £4.49 per unit for Prime members.
If you don't have Amazon Prime
If you don't have Amazon Prime, you're going to have to fork out a little more for your orders.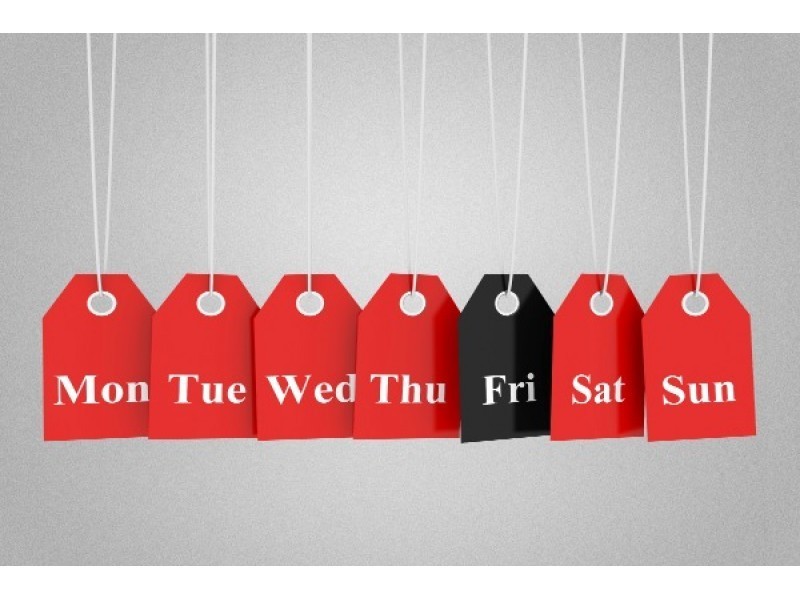 One-day delivery and priority delivery costs £5.99 for media items, £3.95 for clothing, shoes and bags, and £7.99 for all other items. Same-day delivery costs £9.99 and express delivery costs £8.99. 
Non-prime members can't choose nominated-day delivery for small items, however they can get it for free for larger items.
What happens if there's a delay?
You can track your order online, as well as sign up to their 'text trace' service (which is where you Amazon texts updates to your mobile as the product makes its way to you).
If your parcel is over a day late, then Amazon suggests contacting the carrier for additional information; make sure you have your tracking number or delivery confirmation number handy when you do.
Argos
The first thing to note is that Argos delivers small and large items slightly differently (think: a toaster versus a dining table). For all items, however, they deliver seven days week across mainland UK and Northern Ireland (including the Channel Islands).
Small items
If you're not in a rush for your item to arrive, you can opt for free Royal Mail delivery and your product will arrive within four working days, between 7am and 10pm. You can also 'click and collect', meaning you pay for a product online, Argos emails you when it's in a store near you, and then you can pick it up in an Argos or a selected Sainsburys store.
If you're more eager to get your parcel, you can pay £3.95 for next-day delivery as long as you order by 8pm; they deliver from Monday to Saturday. 
They also do same-day delivery. If you order a product (which has the Fast Track option – not all do) by 6pm, they'll deliver it by 10pm that day for £3.95. Their deliveries are conveniently split into four windows: 7am-10am, 10am-1pm, 2pm-6pm and 7pm-10pm. Plus, if you type in your mobile phone number when you pay, they'll text you a more specific two-hour delivery window, which means no hanging around all day wondering when your parcel will arrive.
Large items
If your item is too big for only one person to carry, Argos will probably class it as a large item. You can either opt for 'any-time' delivery or choose for it to arrive at your home during a specific time slot.
Any-time standard delivery is free for large kitchen appliances and costs £6.95 for other large items.  They'll deliver it between 7am and 6pm and text you within a two-hour window to let you know when they'll arrive. Any-time next-day delivery costs a little more: £8.95 for large kitchen appliances and £14.95 for other large items.
If you're not able (or in the mood) to wait around all day, you can pick a specific delivery time slot. Standard delivery costs £6.95 for all types of large items and next-day delivery is £24.99. You can choose one of five delivery windows: 7am to 11am, 10am to 2pm, 12noon to 4pm, 2pm to 6pm and 5pm to 9pm. 
If you're on a shopping spree and order both small and large items, it's probably easiest for you to get them delivered separately – but don't worry, you'll only have to pay one delivery charge.
Replacing something you need to get rid of?
If your purchase is a replacement for an appliance already in your home, Argos will help you dispose of the old item. All items are recycled for a flat fee of £14.99, although you'll have to pay more if you want disconnection and installation for your applicances.
What happens if there's a delay?
You can track your order using the Argos website and talk to employees on their live chat to work out where your parcel is.
Boots
Boots deliver to mainland UK, Northern Ireland and the Republic of Ireland, but unfortunately not to the Channel Islands – however Channel Island shoppers can opt for the site's click and collect option. The click and collect option is free; just make sure your order is placed before 6pm and it will be ready to collect in-store after noon the next day.
Standard delivery costs £3.50 (or nothing if the order is over £45) and will arrive within four working days between 8am and 9pm.
Deliveries ordered before 7pm during the week qualify for next-day delivery and cost £4.75 . Plus, if you want it to arrive on a Saturday between 7am and 1pm, you can pay £5.50.
You can also get your parcel delivered between 8am and 9pm on a selected weekday over the following fortnight for £3.95.
The delivery of larger items costs between £5.50 and £12.99 and they are usually delivered within five working days.
What happens if there's a delay?
You can track your package using the ID in your confirmation email, as well as contact them by phone or email.
Currys PC World
As well as being able to collect in store for free, you can choose from a range of free, next-day, and same-day delivery options. Although Currys PC World don't deliver to the Channel Islands, they do to mainland UK, Northern Ireland, Anglesey, the Isle of Wight, the Isle of Sheppey, the Isle of Skye, and the Isle of Man.
Small items
Currys PC World classes laptops, desktops computers, TVs under 39″, cameras, kettles, irons, microwaves and other small kitchen appliances as small items.
For free delivery order by 9pm; your parcel will arrive within five working days, between 8am and 5pm on a weekday and between 8am and noon on Saturdays. Next-day delivery is costs £3.95: order by 9pm during the week and by 8pm at the weekend to qualify and your items will be with you by 5pm the following day.
During the week customers in selected areas can opt for same-day delivery, as long as they order by 9:30am. For £3.95, the items will be delivered between 6:30pm and 10pm.
Currys PC World offers a simplified time-slot delivery service, with a flat rate of £9.95 and slots from 12pm to 5pm and 5pm to 8pm.
Large items
Currys PC World classes dishwashers, washing machines, tumble dryers, TVs over 39″, fridges, freezers, and ovens as large items. All deliveries on large items are eligible for next-day or selected-day delivery as long as you order them by 9pm.
You have to pay for £4.99 if you want your parcel delivered on a Saturday (between 7am and 8pm), however delivery is free on all other days. 
If you want your item to arrive at a specific time you can pay £19.99 for weekdays and Sundays and £24.99 for Saturdays. The times slots are 7am to 11am, 9am to 1pm, 11am to 3pm and 1pm to 5pm.
What happens if there's a delay?
Currys PC World will text you a reminder on the delivery day. If your parcel doesn't arrive you can work out where it is by tracking the order online. Plus, if you'd rather speak to someone call 0344 561 1234.
John Lewis
Once again, there are differences in how small and large products are delivered. Some things remain the same for all orders though: you will need to sign for high-value items and once your order has left John Lewis' warehouse and is on the road to you, they'll email you with tracking information.
Small items
John Lewis charges £3.50 for delivering orders under £50 and nothing for orders over £50; they usually deliver items within five working days from Monday to Friday, between 7:30am and 6pm.
If you want your order delivered sooner, you've got several options. As long as you order before 8pm you can pay £6.95 for next-day delivery or £9.95 for next-day delivery before 10:30am. Plus, you can pay £6.95 for delivery on a day of your choosing.
Large items
John Lewis classes furniture and appliances as large items. As with smaller items, standard delivery is £3.50 for orders under £50 and free for orders over £50. You can pick a specific delivery date and time slot (7am to 2pm, 11am to 5pm and 2pm to 9pm) as well as next-day delivery, which costs £19.95.
If you don't want to hang around, you can opt for a shorter delivery slot for large products: choosing a specific two-hour window costs £19 and a four-hour window costs £8.50.
John Lewis will call you up to 30 minutes before delivering a large item and will put it in the room you want it in, as well as taking away the packaging if you want them to.
Other options
John Lewis also offers free click and collect, which costs £2 for orders under £30 and is free for orders over.
If you order before 8pm you can pick your product up from your chosen John Lewis or Waitrose branch after 2pm the following day. If you order it after 8pm, you can pick it up after 2pm two days later (i.e. if you order at 9pm on Monday, you can pick it up at 3pm on Wednesday). 
Just remember to go to your chosen store with the eight-digit order number they've emailed you, as well as the payment card you used or photographic ID. You can also use the Collect+ courier service for £3.50.
Source: telegraph.com 
Photo Credit: Patch