A Woburn pastor emailed his congregation on New Year's Eve to inform members of a COVID-19 outbreak linked to the church's Christmas Eve celebrations.
A representative of Woburn's Board of Health told NewsCenter 5 they are aware of the outbreak linked to the Christmas Eve events, but would not confirm the number of related cases because contact tracing is still occurring.
Michael Davis, lead pastor of GENESIS Community Church in Woburn, wrote in his message that 44 people had tested positive for the virus so far, including staff and congregants. He said all 44 people had attended one of four Christmas Eve gatherings at the church.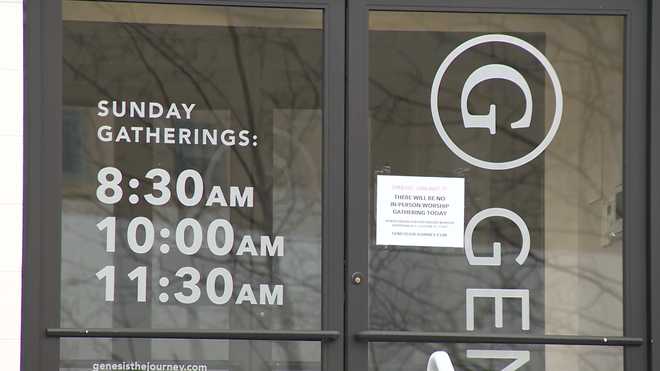 "As you might imagine, we are heartbroken over this news and are doing all we can to make sure this does not spread any further," Davis wrote in the email, a copy of which was sent to WCVB NewsCenter 5.
Ads
In his email, Davis said the church would be postponing all in-person worship at least through January. He also said the church would "be doing all we can" to support the practical needs of those who need to quarantine.