June 17, 2019
685 Views
Two people have reportedly been shot in Toronto near where several million people are reveling in the Raptors' Monday NBA Title victory.
The two victims have serious but nonlife-threatening injuries, police told Global News.
The incident happened around 4 p.m. at the southeast corner of Nathan Phillips Square. Police took two people into custody and recovered two firearms.
It was the first time the Raptors had ever reached the NBA finals in its 24-season history, CNNpointed out. The celebration at the team's 114-110 win against the Golden State Warriors in Game 6 of the NBA Finals sent millions into the streets of downtown Toronto.
The gunshots sent panicked revelers fleeing in all directions, according to Global News, and others fled in response as authorities urged everyone to remain calm.
The parade began at 10 a.m. and ended at Nathan Phillips Square, where a stage was set up, The Washington Post reported. Raptors players arrived after 2.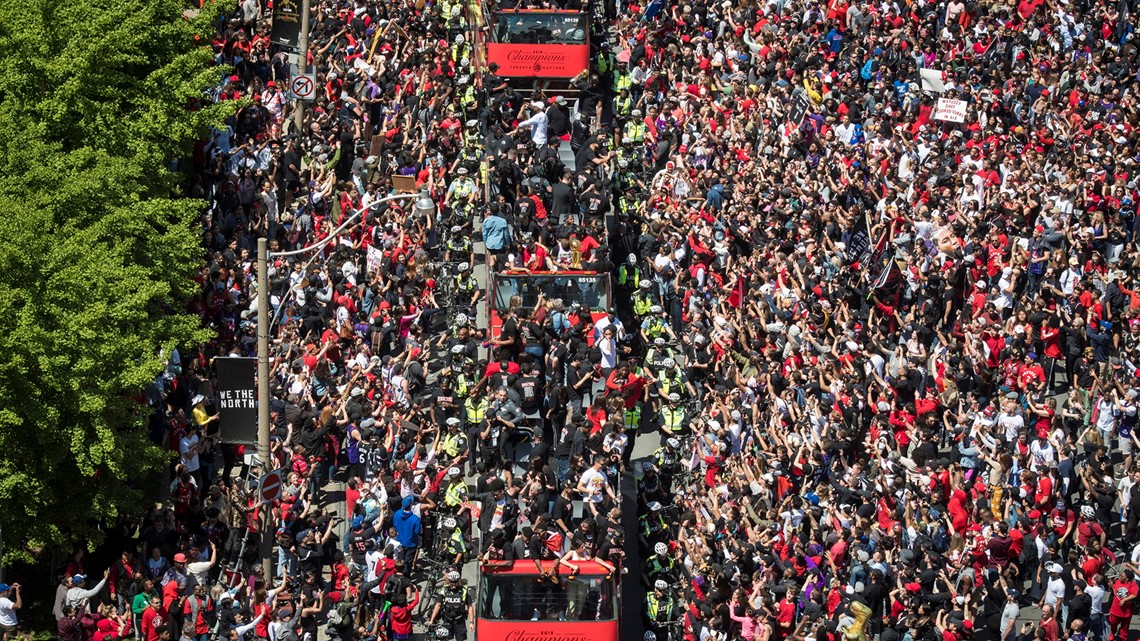 The shooting highlighted an increase in gun violence in the Canadian city, and Trudeau's government has pledged about $5.2 million to quell gun crime. The incident is bound to put gun control on the national agenda as a campaign issue in the upcoming federal elections this October, The Washington Post noted.
Source: nydailynews.com
Photo Credit: WTSP.com